Australian Open: Britain's Jordanne Whiley out of wheelchair singles
Added: 29.01.2020 2:19 | 2 views | 0 comments


Britain's Jordanne Whiley is knocked out of the Australian Open in the women's wheelchair singles quarter-finals following defeat to Yui Kamiji.
Brooklyn woman charged with hate crimes in anti-Semitic Hanukkah attacks
Added: 29.01.2020 1:42 | 4 views | 0 comments


A Brooklyn woman was charged in connection with three separate anti-Semitic attacks against Orthodox Jewish women who were walking in their neighborhoods during Hanukkah, according to a criminal complaint unsealed on Monday in federal court. 
Surrogacy: Social media advertising plans prompt regulator warning
Added: 29.01.2020 1:42 | 9 views | 0 comments


Social media adverts urging women to become surrogate mothers could be allowed under Law Commission plans.
Astronaut to return home after 11 months in space
Added: 29.01.2020 0:56 | 9 views | 0 comments


After nearly 11 months onboard the International Space Station, NASA astronaut Christina Koch can't wait to dig into some salsa and chips, and swim and surf in the Gulf of Mexico. She holds the record for the longest spaceflight by a woman. (Jan. 28)
7 Magical Novels About Witches
Added: 28.01.2020 23:35 | 20 views | 0 comments


The Paris Orphan Discussion Questions
Added: 28.01.2020 23:30 | 4 views | 0 comments


One of the author's concerns when writing the book was that the extent and magnitude of the bias and discrimination shown towards female war correspondents was so great that readers might not believe it could really have happened. Were you shocked by the any of the sexist behaviour, rules or beliefs described in the incidents in the book? Which incidents surprised you the most? How do you think it might affect a woman to have to struggle against such ingrained bias in order to do her job?

Had you heard of Lee Miller before you read the book? Have you been drawn to find out any more about Miller since reading it? What do you think of the author's decision to create a character inspired by Miller rather than write a fictionalised account of Lee Miller's life? Which approach do you think you might prefer as a reader?

Victorine makes a difficult decision towards the end of the novel when she withholds information from both Jess and Dan. What did you think of her decision? What might you have done in her place? Is it possible to make the wrong decision for the right reasons? How important is it to consider a person's motivations when assessing whether their decision was right or wrong?

Both Jess and Dan make different decisions when it comes to Amelia's ultimatum: Dan decides to marry Jess in spite of his battalion; Jess decides to leave Dan so that he has to marry Amelia. Who was the more heroic out of Jess and Dan over the course of the war, and in making that final decision? Which one of them made the "right" decision?

For much of the novel, Jess collects information about soldiers sexually assaulting civilian women. She doesn't report on this until after the war. Do you think it was cowardly of her to wait so long? What do you think might have happened had she tried to publish the article while the war was still continuing? Was she guilty of letting other women down, or did she have no choice?

Back in London, Jess has the thought: "War makes us monsters or angels, but so too does love." How difficult do you think it would be to fall in love during wartime, knowing that death was a very real possibility for one or both partners? Do you think this would change the kind of love a person might feel, make it tense perhaps because risk is everywhere, or less intense because the fear of death creates a fear of true intimacy? How can love make someone a monster and where does this happen in the book?

The difficulties Jess and Dan and Amelia face during the war are very different to the difficulties D'Arcy and Josh have faced in their lives. Do you think people in contemporary times are guilty of creating problems where none exist? To what extent does living through a war change how a person views life? Are contemporary concerns less important than those people faced during the 1940s or are both sets of issues equally challenging and worthy of discussion?

There are many women in the book who are based on real people including Martha Gellhorn, Lee Carson, Iris Carpenter, and Catherine Coyne. Had you heard of any of these women before reading the book? Which ones? Is it true that the stories of so many extraordinary women have been lost to history, and forgotten by those of us who come after? If so, why do you think that is? What other books have you read, or movies have you watched, that feature extraordinary women from history and what did you enjoy about them?
5 Female Antagonists Who Inspired the Creator of KILLING EVE
Added: 28.01.2020 23:04 | 3 views | 0 comments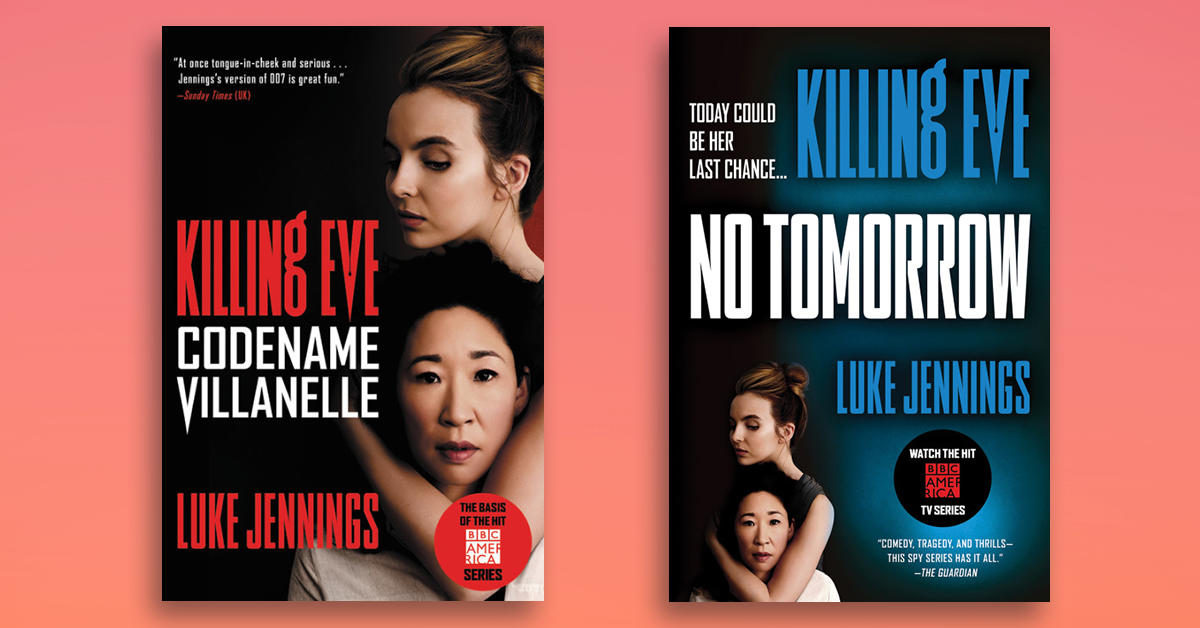 By , author of and
Luke Jennings
 is the author of the memoir 
Blood Knots
, short-listed for the Samuel Johnson and William Hill prizes, and of several novels, including the Booker Prize-nominated 
Atlantic.
 His previous book
 Codename Villanelle 
is the basis for BBC America's new TV series
 Killing Eve 
starring Sandra Oh and Jodie Comer.
As a journalist he has written for 
The Observer
, 
Vanity Fair
, the 
New Yorker
 and 
Time
.
About the Killing Eve Books by Luke Jennings
[hbg-title isbn="9780316512510" summary="%3Cp%3EThe%20breakneck%20thriller%20by%20Luke%20Jennings%20that%20inspired%20TV%20sensation%20%3Ci%3EKilling%20Eve%3C%2Fi%3E%2C%20starring%20Sandra%20Oh%2C%20%E2%80%9Cunlike%20any%20other%20spy%20drama%20you%E2%80%99ve%20seen.%E2%80%9D%20%E2%80%93%C2%A0%3Ci%3EDaily%20Beast%3C%2Fi%3E%3C%2Fp%3E%3Cp%3EVillanelle%20(a%20codename%2C%20of%20course)%20is%20one%20of%20the%20world%E2%80%99s%20most%20skilled%20assassins.%20A%20catlike%20psychopath%20whose%20love%20for%20the%20creature%20comforts%20of%20her%20luxurious%20lifestyle%20is%20second%20only%20to%20her%20love%20of%20the%20game%2C%20she%20specializes%20in%20murdering%20the%20world%E2%80%99s%20richest%20and%20most%20powerful.%20But%20when%20she%20murders%20an%20influential%20Russian%20politician%2C%20she%20draws%20a%20relentless%20foe%20to%20her%20tail.%3C%2Fp%3E%3Cdiv%3E%3Cdiv%3EEve%20Polastri%20(not%20a%20codename)%20is%20a%20former%20MI6%20operative%20hired%20by%20the%20national%20security%20services%20for%20a%20singular%20task%3A%20to%20find%20and%20capture%20or%20kill%20the%20assassin%20responsible%2C%20and%20those%20who%20have%20aided%20her.%20Eve%2C%20whose%20quiet%20and%20otherwise%20unextraordinary%20life%20belies%20her%20quick%20wit%20and%20keen%20intellect%2C%20accepts%20the%20mission.%3C%2Fdiv%3E%3Cdiv%3EThe%20ensuing%20chase%20will%20lead%20them%20on%20a%20trail%20around%20the%20world%2C%20intersecting%20with%20corrupt%20governments%20and%20powerful%20criminal%20organizations%2C%20all%20leading%20towards%20a%20final%20confrontation%20from%20which%20neither%20will%20emerge%20unscathed.%C2%A0%3Ci%3ECodename%20Villanelle%C2%A0%3C%2Fi%3Eis%20a%20sleek%2C%20fast-paced%20international%20thriller%20from%20an%20exciting%20new%20voice%20in%20fiction.%3C%2Fdiv%3E%3C%2Fdiv%3E" /] [hbg-title isbn="9780316524346" summary="%3Cdiv%3E%E2%80%9CIf%20you%20want%20us%20to%20remain%20silent%20%E2%80%94%20if%20you%20want%20to%20retain%20your%20freedom%2C%20your%20job%2C%20and%20your%20reputation%20%E2%80%94%20you%20need%20to%20tell%20us%20everything%2C%20and%20I%20mean%20everything.%20.%20.%E2%80%9D%3C%2Fdiv%3E%3Cdiv%3EWe%20last%20saw%20Eve%20and%20Villanelle%20in%20a%20spy%20vs.%20spy%20race%20around%20the%20world%2C%20crossing%20powerful%20criminal%20organizations%20and%20dangerous%20governments%2C%20each%20trying%20to%20come%20out%20on%20top.%20But%20they%20aren%E2%80%99t%20finished%20yet.%3C%2Fdiv%3E%3Cdiv%3EIn%20this%20sequel%20to%C2%A0%3Ci%3EKilling%20Eve%3A%20Codename%20Villanelle%2C%C2%A0%3C%2Fi%3Eformer%20M16%20operative%3Ci%3E%C2%A0%3C%2Fi%3EEve%20reveals%20a%20new%20side%20to%20her%20strengths%2C%20while%20coming%20ever%20closer%20to%20a%20confrontation%20with%20Villanelle%2C%20the%20evasive%20and%20skilled%20assassin.%3C%2Fdiv%3E" /] [hbg-newsletter call_to_action="Get the Best in Mystery and Thriller Delivered to Your Inbox" button_text="Sign Up " list_id_override="3f93767de1" /] [hbg-post heading="What to Read & Watch Next" id="642977,642989,675968,672778,642980,487505" /]
Tags:
Leasing
,
Murder
,
UK
,
EU
,
Russia
,
Government
,
Sex
,
NFL
,
Vanity Fair
,
Women
,
Audi
,
Strikes
,
New York
,
Hollywood
,
Glenn Close
,
Milla Jovovich
From:
www.novelsuspects.com
Author Essay: Erin Gough on Amelia Westlake Was Never Here
Added: 28.01.2020 22:54 | 0 views | 0 comments


Amelia Westlake Was Never Here was inspired by a hoax that two friends and I invented in our final year of high school. Our aim was to amuse ourselves and, with any luck, our fellow classmates by creating an imaginary student called Amelia Westlake. We began small, putting Amelia's name down on lists for sports teams, graffitiing it on school desks, and accepting birthday party invitations on her behalf. We waited to see if anyone noticed. They noticed. It is safe to say our classmates became somewhat obsessed with finding out who Amelia Westlake was. We carried on pranking until the end of the year without anyone discovering the truth. Amelia Westlake donated prizes to Trivia Night, she sent postcards from exotic locations, she even entered a painting (depicting a giant question mark) in the final year art exhibition. Our hoax was the most fun thing I did in my entire school career, and every time I see Amelia Westlake's name on the cover of my published book, I want to laugh out loud. It's her best prank yet. What became clear as I began writing her story, though, was that I wanted to convey more than just the fun my friends and I had that year. Amelia Westlake Was Never Here also provided an opportunity to explore serious topics like power and privilege, the disadvantages that young women particularly face, and how there are ways—often creative ones—in which young people can harness their talents and skills to challenge power. To find their voice. When my friends and I were conducting our hoax, I hadn't found my voice yet. I was an obedient teenager who studied hard and was trying her best to be interested in boys. I didn't even know any lesbians, so the thought that I was a lesbian myself was inconceivable. Except that it wasn't inconceivable. Not really. Not to me. Just to everyone around me. What was inconceivable was that I would ever admit the truth. In this respect, Harriet and Will, the two main characters in Amelia Westlake Was Never Here, have a better experience of high school than I did. They live in a world where they can be more open about their sexuality. But they still face hurdles on the road to equality—both as lesbians and as young women. What Harriet and Will must learn is that they can stand up for themselves, that while in some respects they are disadvantaged, they have an immense amount of privilege, which they can harness not just for their own benefit, but for others who are less empowered. In the novel, Amelia Westlake's motto is "Play the Power, not the Game." It is a call to arms to young people everywhere to challenge the structures around you; don't comply with them. Stand up for yourself and others. Take action. Be creative. Be brave. And have yourself some fun along the way. [hbg-title isbn="9780316450669" /]
Visiting Machu Picchu: 4 Tips for Responsible Travel
Added: 28.01.2020 22:44 | 5 views | 0 comments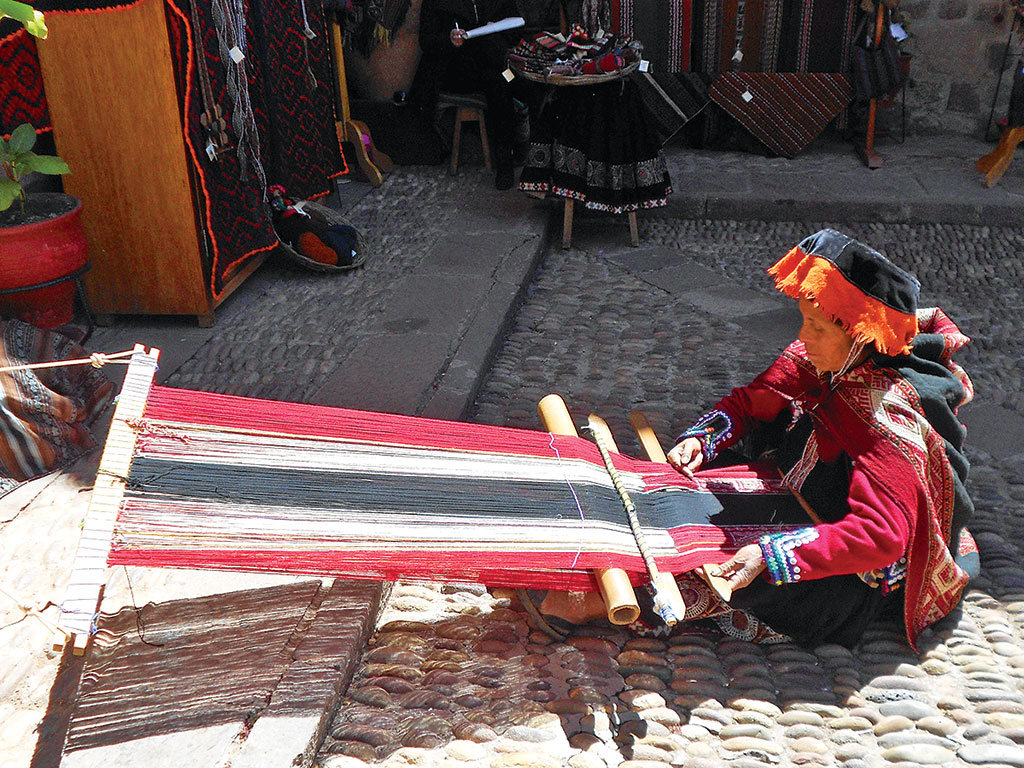 Peru's tourism has seen a massive boom in recent years. More than 3,000 tourists per day trample the grounds of the ancient Inca city, well above the limit set by UNESCO. Such popularity comes at a price: Because Machu Picchu is built on a humanmade mound of earth, the ground is comparatively soft and the site is actually sinking, albeit very slowly. Due to the influx of tourists, Peru is implementing new measures to visit Machu Picchu in order to ensure sustainability, including establishing two entry windows (6am-noon and noon-5:30pm), predetermined paths for tourists to walk on while in the sanctuary, and time limits at specific spots in the ruins. If you're headed to Machu Picchu, there are plenty of ways for you to minimize your environmental impact while making the most of your trip of a lifetime! Here's where to start. Pass on Plastic Every time travelers buy a plastic water bottle, they are contributing to a waste problem that is reaching epic proportions all over Peru. Nearly 200 million plastic bottles are produced every month in Peru alone, and a good chunk of these are consumed by tourists—who understandably need a few liters of purified water for each day in Peru. Here's what you can do to help:
Carry a reusable hard plastic water bottle and fill it with treated or boiled water.
Buy sodas and water in refillable glass bottles.
Request that your hotel provide water tanks (bidones) or at the very least boiled water for refilling bottles.
Reuse plastic bags over and over and do not accept new ones.
Spread the word!
Pick a Responsible Trekking Agency Among the more than 150 licensed trekking agencies operating in Cusco, the standards of service and social and environmental responsibilities vary greatly. It's important to be discerning and to research thoroughly before booking. , , and are a few great choices: Not only is their experience and professionalism unsurpassed, but they consistently recycle their trash, pack out all human waste, treat water carefully, and pay porters fair wages. Shop Local From beautiful crafts and Andean paintings to gorgeous ceramics and weavings, there are tons of souvenir options to bring home from your adventure, and they can be a great way to support the local economy. A great association in Cusco, run by the altruistic Franco Negri, is Casa Ecológica (Portal de Carnes 236, interior 2, cell tel. 984-117-962, 9am-9:30pm daily), which was created to promote sustainable development in rural communities. The shop sells traditional crafts produced with natural fibers, as well as organic cosmetics and food products. You'll find some of the highest-quality textiles for sale in all of Cusco at the (Av. El Sol 603, tel. 084/22-8117, 7:30am-8:30pm daily). Nilda Callañaupa, a weaver and scholar from Chinchero, set up the center with the admirable goal of recovering ancient technologies, showcasing high-quality weavings, and sending revenue straight back to the remote, neglected villages that produce them. Local weavers give daily demonstrations, and there are displays that explain all the plants, minerals, and berries used for natural dyes. Volunteer! Why not give back to the community while you're there? There are hundreds of volunteer opportunities in Peru involving art and culture, community development, disability and addiction services, ecotourism and the environment, education, health care, and services for children and women. Although these organizations don't pay salaries, they often provide food or accommodation in exchange for your time. The nonprofit (Lima tel. 01/447-5190) is dedicated to conserving natural biodiversity, and its volunteers play a firsthand role in helping that mission happen. The two-week to monthlong volunteer programs take participants to the ocean to research dolphin populations or dive into open water to collect marine species. (Only experienced divers can apply for the latter option.) A rainforest trip to Manu involves researching tapirs, macaws, and giant river otters. Lima's is a solid resource that hooks up volunteers with organizations. There are also many Peru-based volunteer organizations: check out programs in Huancayo; the organization in Carhuaz in the Cordillera Blanca; and in Ollantaytambo. Related Travel Guide [hbg-title isbn="9781640493162" summary="Mystical, timeless, and full of adventure: embark on the trip of a lifetime to the jewel of Peru with Moon Travel Guides." /] Pin it for Later
to Gweneth Feynman
Added: 28.01.2020 22:26 | 4 views | 0 comments


Richard P. Feynman to Gweneth Feynman, October 11, 1961 October 11, 1961 Hotel Amigo, Brussels Hello, my sweetheart, Murray and I kept each other awake arguing until we could stand it no longer. We woke up over Greenland which was even better than last time because we went right over part of it. In London we met other physicists and came to Brussels together. One of them was worried—in his guidebook the Hotel Amigo was not even mentioned. Another had a newer guide—five stars! and rumored to be the best hotel in Europe! It is very nice indeed. All the furniture is dark red polished wood, in perfect condition; the bathroom is grand, etc. It is really too bad you didn't come to this conference instead of the other one. At the meeting next day things started slowly. I was to talk in the afternoon. That is what I did, but I didn't really have enough time. We had to stop at 4 PM because of a reception scheduled for that night. I think my talk was OK tho—what I left out was in the written version anyway. So that evening we went to the palace to meet the king and queen. Taxis waited for us at the hotel—long black ones—and off we went at 5 PM, arriving through the palace gates with a guard on each side, and driving under an arch where men in red coats and white stockings with a black band and gold tassel under each knee opened the doors. More guards at the entrance, in the hallway, along the stairs, and up into a ballroom, sort of. These guards stand very straight, dark grey Russian-type hats with a chin strap, dark coats, white pants, and shiny black leather boots, each holding a sword straight up. In the "ballroom" we had to wait perhaps 20 minutes. It has inlaid parquet floors, and L in each square (Leopold—the present king's name is Baudoin, or something). The gilded walls are 18th century and on the ceiling are pictures of naked women riding chariots among the clouds or something. Lots of mirrors and gilded chairs with red cushions around the outside edge of the room—just like so many of the palaces we have seen, but this time it was alive, no museum, everything clean and shining and in perfect condition. Several palace officials were milling around among us. One had a list and told me where to stand but I didn't do it right and was out of place later. The doors at the end of the hall open—guards are there, and the king and queen so we all enter slowly and are introduced one by one to the king and queen. The king has a young semi-dopey face and a strong handshake, the queen is very pretty. (I think her name is Fabriola—a Spanish countess she was.) We exit into another room on the left where there are lots of chairs arranged like in a theatre, with two in front, also facing forward, for K & Q later, and a table at the front with six seats is for illustrious scientists (Niels Bohr, J. Perrin (a Frenchman), J. R. Oppenheimer etc.). It turns out the king wants to know what we are doing, so the old boys give a set of six dull lectures—all very solemn—no jokes. I had great difficulty sitting in my seat because I had a very stiff and uncomfortable back from sleeping on the plane. That done, the K & Q pass thru the room where we met them and into a room on right (marked R). All these rooms are very big, gilded, Victorian, fancy, etc. In R are many kinds of uniforms, guards at door, red coats, white coat sort of waiters to serve drinks and hors d'oeuvres, military khaki and medals, black coat—undertaker's type (palace officials). On the way out of L into R, I am last because I walk slowly from stiff back and find myself talking to a palace official—nice man—teaches math part time at Louvain University, but his main job is secretary to the queen. He had also tutored K when K was young and has been in palace work 23 years. At least I have somebody to talk to, some others are talking to K or to Q; everybody standing up. After a while the professor who is head of conference (Prof. Bragg) grabs me and says K wants to talk to me. I pull boner #1 by wanting to shake hands again when Bragg says, "K, this is Feynman"; apparently wrong—no hand reaches up, but after an embarrassed pause K saves day by shaking my hand. K makes polite remarks on how smart we all must be and how hard it must be to think. I answer, making jokes (having been instructed to do so by Bragg, but what does he know?)—apparently error #2. Anyway, strain is relieved when Bragg brings over some other professor—Heisenberg, I think. K forgets F and F slinks off to resume conversation with Sec'y of Q. After considerable time—several orange juices and many very very good hors d'oeuvres later—a military uniform with medals comes over to me and says, "Talk to the queen!" Nothing I should like to do better (pretty girl, but don't worry, she's married). F arrives at scene: Q is sitting at table surrounded by three other occupied chairs—no room for F. There are several low coughs, slight confusion, etc. and lo! one of the chairs has been reluctantly vacated. Other two chairs contain one lady and one Priest in Full Regalia (who is also a physicist) named LeMaître. We have quite a conversation (I listen, but hear no low coughs, and am not evacuated from seat) for perhaps 15 minutes. Sample: Q: "It must be very hard work thinking about those difficult problems." F: "No, we all do it for the fun of it." Q: "It must be hard to learn to change all your ideas" (a thing she got from the six lectures). F: "No, all those guys who gave you those lectures are old fogeys—all that stuff was in 1926, when I was only eight, so when I learned physics I only had to learn the new ideas. Big problem now is, will we have to change them again?" Q: "You must feel good, working for peace like that." F: "No, never enters my head, whether it is for peace or otherwise we don't know." Q: "Things certainly change fast—many things have changed in the last hundred years." F: "Not in this palace." (I thought it, but controlled myself.) F: "Yes," and then launched into lecture on what was known in 1861 and what we found out since—adding at end, laughingly, "Can't help giving a lecture, I guess—I'm a professor, you see. Ha, ha." Q in desperation, turns to lady on her other side and begins pleasant conversation with same. After a few moments K comes over, whispers something to Q who stands up and they quietly go out. F returns to Sec'y of Q who personally escorts him out of palace past guards, etc. I'm so terribly sorry you missed it. I don't know when we'll find another king for you to meet. I was paged in the hotel this morning just before leaving with the others. Phone call—I returned to the others and announced, "Gentlemen, that call was from the queen's secretary." All are awestruck, for it did not go unnoticed that F talked longer and harder to Q than seemed proper. I didn't tell them, however, that it was about a meeting we arranged—he was inviting me to his home to meet his wife and two (of four) of his daughters, and see his house. I had invited him to visit us in Pasadena when he came to America and this was his response. His wife and daughters are very nice and his house was positively beautiful. You would have enjoyed that even more than visiting the palace. He planned and built his house in a Belgian style, somewhat after an old farmhouse style, but done just right. He has many old cabinets and tables inside, right beside newer stuff, very well combined. It is much easier for them to find antiques in Belgium than for you in Los Angeles as there are so many old farms, etc. He has large grounds and a vegetable garden—and a dog—from Washington—somebody gave the king and the K gave to him. The dog has a personality somewhat like Kiwi because I think he is equally loved. He even has a bench in his garden hidden under trees that he made for himself to go and sit on and look at the surrounding countryside. The house is slightly bigger than ours and the grounds are much bigger but not yet landscaped. I told him I had a queen in a little castle in Pasadena I would like him to see—and he said he hoped he would be able to come to America and see us. He would come if the Q ever visits America again. I am enclosing a picture of his house, and his card so I don't lose it. I know you must feel terrible being left out this time—but I'll make it up someday somehow. Don't forget I love you very much and am proud of my family that is and my family that is to be. The secretary and his wife send their best wishes to you and our future. I wish you were here, or next best thing, that I were there. Kiss SNORK and tell Mom all my adventures and I will be home sooner than you think. Your husband loves you. Your husband.
Tags:
Brussels
,
EU
,
Washington
,
Russia
,
Los Angeles
,
London
,
Sleep
,
Women
,
Scientists
,
Belgium
,
Gold
,
Seat
,
SPA
,
Greenland
Older articles

»