Hard to crack research reveals how crop roots penetrate hard soils
Added: 16.01.2021 4:17 | 25 views | 0 comments


Scientists have discovered a signal that causes roots to stop growing in hard soils which can be 'switched off' to allow them to punch through compacted soil -- a discovery that could help plants to grow in even the most damaged soils.
Eating omega-3 fat helps hibernating Arctic ground squirrels warm up during deep cold
Added: 16.01.2021 3:18 | 22 views | 0 comments


By feeding Arctic ground squirrels special diets, researchers have found that omega-3 fatty acids, common in flax seed and fish oil, help keep the animals warmer in deep hibernation.
WandaVision episode 1 and episode 2 Easter eggs and Marvel references
Added: 15.01.2021 22:40 | 42 views | 0 comments


What secrets did you spot in the first two episodes, streaming now? Warning: Spoilers ahead.
Boris Johnson's Number 10 operation in turmoil after communications chief Lee Cain quits in power struggle
Added: 15.01.2021 22:24 | 13 views | 0 comments



's operation has been thrown into turmoil of his communications chief .
Researchers trace geologic origins of Gulf of Mexico 'super basin' success
Added: 15.01.2021 16:52 | 23 views | 0 comments


The Gulf of Mexico holds huge untapped offshore oil deposits that could help power the U.S. for decades. According to researchers, the basin's vast oil and gas reserves are the result of a remarkable geologic past. Only a fraction of the oil has been extracted and much remains buried beneath ancient salt layers, just recently illuminated by modern seismic imaging.
Board suspends license of Wisconsin pharmacist suspected of trying to spoil COVID-19 vaccines
Added: 15.01.2021 10:27 | 14 views | 0 comments


A state board on Wednesday suspended the license of a Wisconsin pharmacist accused of ruining more than 500 doses of COVID-19 vaccine because he thought it was unsafe.
Oil prices mixed Friday as concerns arise over Chinese Covid lockdowns
Added: 15.01.2021 3:33 | 7 views | 0 comments


Oil prices were mixed on Friday as strong import data from China, the world's biggest crude importer, that boosted sentiment earlier ran into concerns about Chinese cities in lockdown due to coronavirus outbreaks.
From:
feeds.foxbusiness.com
Leave No Trace: 6 Tips for Visiting the National Parks
Added: 15.01.2021 2:44 | 7 views | 0 comments


The national parks are some of our country's greatest national treasures—so it's important that while we enjoy them, we also take care of them, especially when hiking and camping in backcountry areas. To help keep the parks pristine, visitors need to take an active role in maintaining them. Here's how you can make the most of the national parks and make sure you leave no trace: Plan Ahead and Prepare Hiking in the backcountry is inherently risky. Three miles of hiking at the high elevations in Wyoming may be much harder than three miles in your neighborhood park back home. Choose appropriate routes for mileage and elevation gain with this in mind, and carry hiking essentials. Travel and Camp on Durable Surfaces In front-country and backcountry campgrounds, camp in designated sites. Protect fragile plants by staying on trails even in mud, refusing to cut switchbacks, and walking single file. If you must walk off the trail, step on rocks, snow, or dry grasses rather than wet soil and delicate plants. Leave What You Find Flowers, rocks, and fur tufts on shrubs are protected park resources, as are historical and cultural items. For lunch stops and camping, sit on rocks or logs where you find them rather than moving them to accommodate comfort. Minimize Campfire Impacts Make fires in designated fire pits only, not on beaches. Use small wrist-sized dead and downed wood, not live branches. Be aware: Fires and collecting firewood are not permitted in some places in the parks. Respect Wildlife Bring along binoculars, spotting scopes, and telephoto lenses to aid in watching wildlife. Keep your distance. Do not feed any wildlife, even ground squirrels. Once fed, they can become more aggressive. Be Considerate of Other Visitors In particular, be aware of cell phones and how their use or noise cuts into the natural soundscapes of the parks. For formation on Leave No Trace, visit . Happy camping! Ready to plan your parks adventure? [hbg-title isbn="9781640492776" summary="They've been dubbed America's best idea for a reason: get inspired, get outdoors, and discover the wild beauty of the United States with Moon USA National Parks."/] [hbg-newsletter call_to_action="Want travel inspiration sent straight to your inbox?" button_text="Sign up" list_id_override="c89b0f3998/] Pin it for Later
Visiting Machu Picchu: 4 Tips for Responsible Travel
Added: 15.01.2021 1:43 | 9 views | 0 comments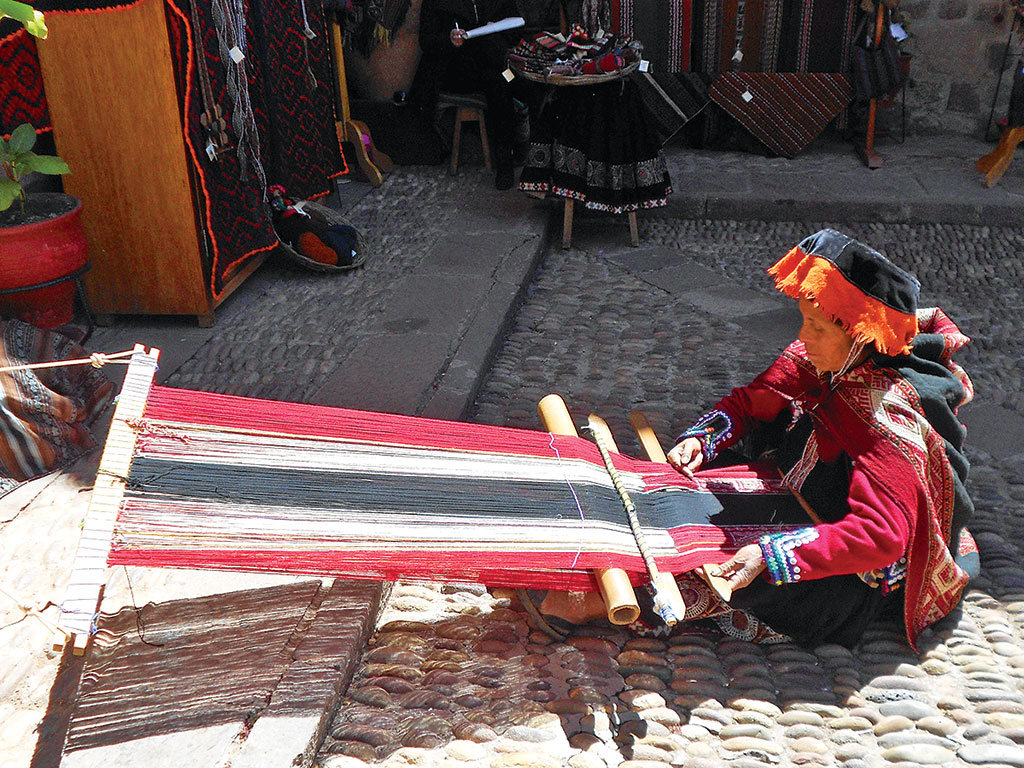 Peru's tourism has seen a massive boom in recent years. More than 3,000 tourists per day trample the grounds of the ancient Inca city, well above the limit set by UNESCO. Such popularity comes at a price: Because Machu Picchu is built on a humanmade mound of earth, the ground is comparatively soft and the site is actually sinking, albeit very slowly. Due to the influx of tourists, Peru is implementing new measures to visit Machu Picchu in order to ensure sustainability, including establishing two entry windows (6am-noon and noon-5:30pm), predetermined paths for tourists to walk on while in the sanctuary, and time limits at specific spots in the ruins. If you're headed to Machu Picchu, there are plenty of ways for you to minimize your environmental impact while making the most of your trip of a lifetime! Here's where to start. Pass on Plastic Every time travelers buy a plastic water bottle, they are contributing to a waste problem that is reaching epic proportions all over Peru. Nearly 200 million plastic bottles are produced every month in Peru alone, and a good chunk of these are consumed by tourists—who understandably need a few liters of purified water for each day in Peru. Here's what you can do to help:
Carry a reusable hard plastic water bottle and fill it with treated or boiled water.
Buy sodas and water in refillable glass bottles.
Request that your hotel provide water tanks (bidones) or at the very least boiled water for refilling bottles.
Reuse plastic bags over and over and do not accept new ones.
Spread the word!
Pick a Responsible Trekking Agency Among the more than 150 licensed trekking agencies operating in Cusco, the standards of service and social and environmental responsibilities vary greatly. It's important to be discerning and to research thoroughly before booking. , , and are a few great choices: Not only is their experience and professionalism unsurpassed, but they consistently recycle their trash, pack out all human waste, treat water carefully, and pay porters fair wages. Shop Local From beautiful crafts and Andean paintings to gorgeous ceramics and weavings, there are tons of souvenir options to bring home from your adventure, and they can be a great way to support the local economy. A great association in Cusco, run by the altruistic Franco Negri, is Casa Ecológica (Portal de Carnes 236, interior 2, cell tel. 984-117-962, 9am-9:30pm daily), which was created to promote sustainable development in rural communities. The shop sells traditional crafts produced with natural fibers, as well as organic cosmetics and food products. You'll find some of the highest-quality textiles for sale in all of Cusco at the (Av. El Sol 603, tel. 084/22-8117, 7:30am-8:30pm daily). Nilda Callañaupa, a weaver and scholar from Chinchero, set up the center with the admirable goal of recovering ancient technologies, showcasing high-quality weavings, and sending revenue straight back to the remote, neglected villages that produce them. Local weavers give daily demonstrations, and there are displays that explain all the plants, minerals, and berries used for natural dyes. Volunteer! Why not give back to the community while you're there? There are hundreds of volunteer opportunities in Peru involving art and culture, community development, disability and addiction services, ecotourism and the environment, education, health care, and services for children and women. Although these organizations don't pay salaries, they often provide food or accommodation in exchange for your time. The nonprofit (Lima tel. 01/447-5190) is dedicated to conserving natural biodiversity, and its volunteers play a firsthand role in helping that mission happen. The two-week to monthlong volunteer programs take participants to the ocean to research dolphin populations or dive into open water to collect marine species. (Only experienced divers can apply for the latter option.) A rainforest trip to Manu involves researching tapirs, macaws, and giant river otters. Lima's is a solid resource that hooks up volunteers with organizations. There are also many Peru-based volunteer organizations: check out programs in Huancayo; the organization in Carhuaz in the Cordillera Blanca; and in Ollantaytambo. Related Travel Guide [hbg-title isbn="9781640493162" summary="Mystical, timeless, and full of adventure: embark on the trip of a lifetime to the jewel of Peru with Moon Travel Guides." /] Pin it for Later
Talc and petroleum jelly among the best lubricants for people wearing PPE, study finds
Added: 15.01.2021 1:19 | 6 views | 0 comments


Talcum powder, a coconut oil-cocoa butter beeswax mixture, and petroleum jelly provide the best skin protection for long-term PPE use, say scientists.
«

Newer articles
Older articles

»