NYC schools to be re-evaluated after holidays
Added: 30.11.2020 17:56 | 15 views | 0 comments


New York City Mayor Bill de Blasio says the plan for the city's school system is to reopen to in-person learning and increase the number of days a week many children attend class before re-evaluating the situation after the holiday season. (Nov. 30)
From:
rssfeeds.usatoday.com
NYC to reopen schools, even as virus cases spike
Added: 29.11.2020 18:47 | 21 views | 0 comments


New York City will reopen its school system to in-person learning and increase the number of days a week many children attend class, even as the coronavirus pandemic intensifies in the city, Mayor Bill de Blasio said Sunday. (Nov. 29)
From:
rssfeeds.usatoday.com
De Blasio to reopen NYC schools, says he heard parents 'loud and clear'
Added: 29.11.2020 18:27 | 13 views | 0 comments


New York City Mayor Bill de Blasio said Sunday that the city's public schools will reopen on Dec. 7 for 3-K, pre-K and kindergarten through fifth grade amid the coronavirus pandemic.
Roughly 400-person illegal club party busted in New York City, officials say
Added: 29.11.2020 18:17 | 26 views | 0 comments


The party, held as Covid-19 cases surge across the country, was in violation of city and state orders against holding mass gatherings.
New York City's first Black mayor David Dinkins remembered as 'a warrior' in Harlem tribute
Added: 28.11.2020 19:17 | 16 views | 0 comments


Dinkins "knew how to fight without picking up a gun. His words were his bullets and we must learn from that today," said New York Assemblywoman Inez Dickens.
High Court Is Wrong to Block Dems' Ban on Religious Services
Added: 28.11.2020 14:11 | 24 views | 0 comments


The Supreme Court ruling against New York state's decision to limit religious gatherings in a few high-incidence parts of New York City during the Covid-19 pandemic will cause grave danger in the rest of the country, where public health authorities will feel hamstrung to restrict religious gatherings even when the virus is spreading out of control, writes Jeffrey Sachs.
Community Tourism on Floreana Island
Added: 27.11.2020 19:32 | 9 views | 0 comments


Floreana has been a day tour destination from Santa Cruz for years. The residents of Floreana call it "lightning tourism" because big tour groups "strike" the island for an instant and then are gone. While visitors may eat lunch at a restaurant in town, the residents see little of the profits. Floreana residents don't want the large-scale development and numbers of tourists that visit the other ports. Puerto Ayora may not seem hectic to you, but if you compare its throngs of souvenir shops, luxury hotels, spas, and touts to Floreana's sleepy dirt roads and population of 130, it might as well be New York City. The challenge has been to maintain the uniqueness of Floreana's slow pace of life while creating economic opportunities for the locals. To that end, Floreana has worked with the national park and several conservation organizations to develop an entirely different model of tourism. The goal is to serve a limited number of tourists and ensure that the profits flow equitably into the community. Unlike Santa Cruz where multiple tour operators tout their services every time you walk down the street, Floreana has only one. The single community tourism operator (Centro Comunitario Floreana) directs the flow of group tours to hostels and restaurants and is the only company authorized to operate day tours to the beautiful Post Office Bay, Mirador de la Baronesa, and La Botella. As an independent traveler, consider yourself lucky; you can choose where to stay and eat. In contrast, when large tour groups arrive, people are assigned to stay in community-run guest houses and eat in community-run restaurants on a rotation schedule. A percentage of the proceeds goes back to CECFLOR for its operating costs, to support the local school and other projects to benefit the community. A key difference you may notice is that all of CECFLOR's tours are run by local community guides. There are no naturalist guides living on Floreana, so the national park has authorized CECFLOR to send tourists to protected areas with locals instead. Unlike naturalist guides, community guides are locals who have other jobs outside of tourism; these tours are a source of extra income. Their English may be quite limited and they don't have the training that naturalist guides go through, but they do know the sites well and can point out animal species to you. As an outsider, it may seem unfair that you aren't allowed to walk on your own to Post Office Bay and Mirador de la Baronesa, but Floreana residents can go alone. Keep in mind, however, that many residents of Floreana are older; they lived on the island before the national park came into existence in 1959. For years the national park only allowed visits with a naturalist guide, but since no naturalist guides live on Floreana, it effectively prevented anyone from going unless they were on cruise ships. Under the new rules, residents can finally return to their favorite childhood haunts. Floreana's Community Tourism Guesthouses Floreana has seven mom-and-pop guesthouses that are affiliated with the community tourism project. These houses currently offer the same price of $35 per person, though there is a surprising variation in quality and amenities. The following list is ordered roughly in order of quality, best options first. Unless noted, these guesthouses do not include breakfast or air-conditioning. Note that there are plans to continue investing in renovating the guesthouses; prices may potentially increase. None of these guesthouses use online booking platforms; make your reservation through the direct emails provided below or through CECFLOR with a special request for the guesthouse of your choice. Casa Santa Maria (Ignacio Hernández, tel. 5/253-5022, malourdes.soria@hotmail.com, $35 pp), run by the seasoned owners of the Floreana Lava Lodge, boasts six relatively modern rooms with mini-fridge, safe-deposit box, and hot water; it's a block inland. Ask for a room on the third floor. Casa de Emperatriz (12 de Febrero, tel. 5/253-5014, orquideasalgado@hotmail.com, $35 pp) has three rather dingy rooms a couple blocks inland by the main road, but it is the only budget option on the island with air-conditioning. Some rooms also have mini-fridges. Casa de Lelia (Ignacio Hernández and Oswaldo Rosero, tel. 5/253-5041, leliaflorimarc8@gmail.com, $35 pp), a block inland, has pleasant rooms with remodeled bathrooms, hammocks, and hot water; some rooms have mini-fridges. Los Cactus (Oswaldo and La Baronesa, tel. 5/253-5011, loscactus.gps@gmail.com, $35 pp), is slightly inland near the dock. There are four basic, modern-style guest rooms; the two on the second floor have limited views of the bay. There is a kitchen that guests are sometimes allowed to use, but it's best to ask. Casa El Pajas (Wittmer at Zavala, tel. 5/253-5002, hospedaje.elpajas@gmail.com, $35 pp) has an attractive tiki-style log cabin vibe but is located a little farther inland than the other options. There is also a breezy second-floor sitting area and a couple hammocks. Cabañas Leocarpus (12 de Febrero, tel. 5/253-5054, veritoemi2006@gmail.com, $35 pp) on the main street has a similar rustic vibe. The guest rooms on the second floor have a very distant view to the sea. Each has one double bed and one single bed. Casa de Huéspedes Hildita (12 de Febrero and Juan Salgado, tel. 5/253-5079, $35 pp) has five guest rooms built around an empty gravel courtyard. Be aware, however, that while water is a precious resource on the entire island, this hostal has the strictest water usage policy. Related Travel Guide [hbg-title isbn="9781640492882" summary="The Galápagos archipelago is one of the most beautiful, wild, and untouched places on earth. Travel back in time with Moon Galápagos Islands."/] Pin it for Later
Tags:
Workers
,
Greece
,
Sleep
,
Hotels
,
New York City
,
Jobs
,
New York
,
USA
,
Kitchen
,
GM
,
SPA
,
Goa
,
Restaurants
Best Hikes Along the Appalachian Trail
Added: 27.11.2020 19:32 | 3 views | 0 comments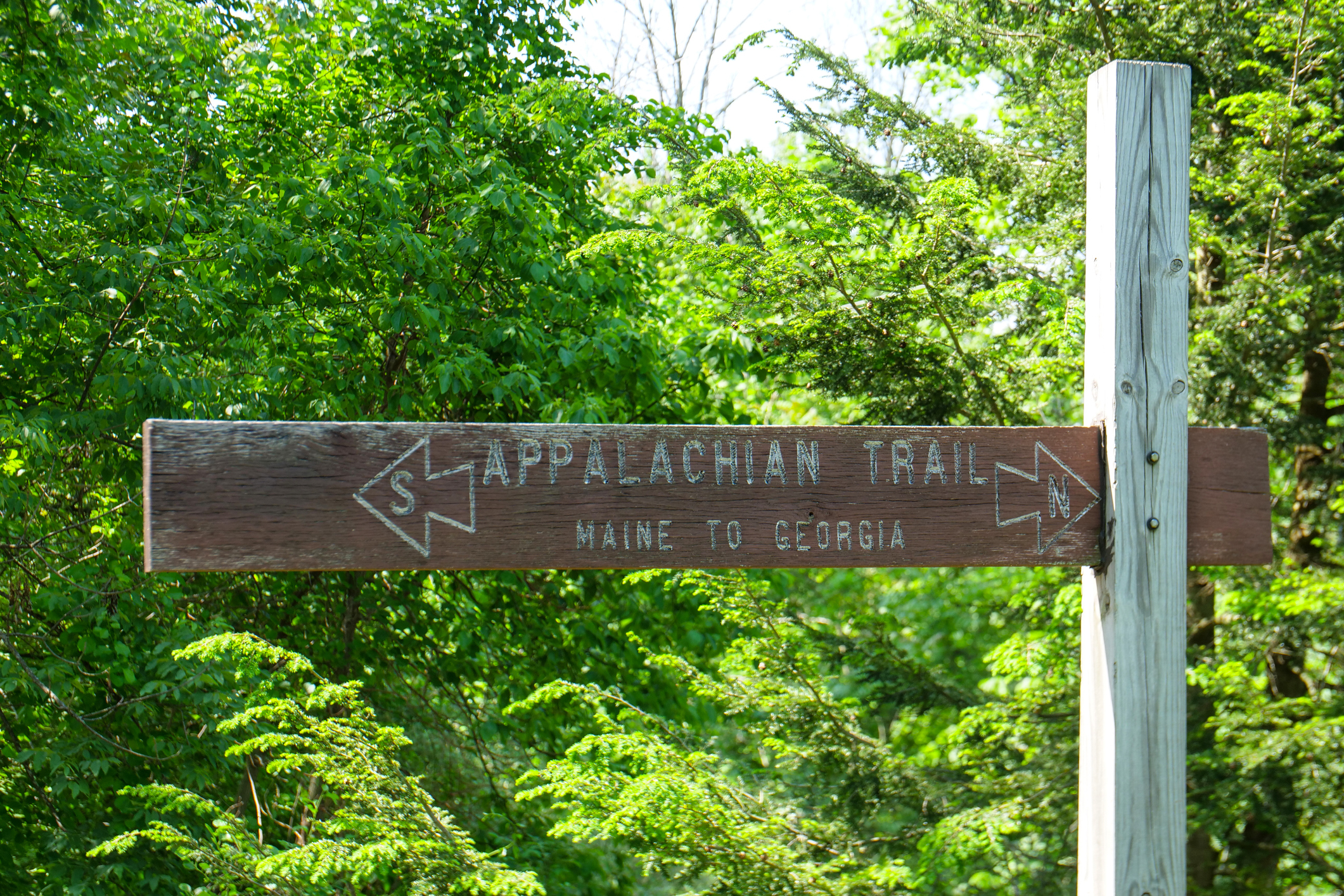 The Appalachian Trail is the longest hiking-only footpath in the world, inspiring millions to test their endurance and indulge in its beauty. Running continuously for 2,200 miles (3,540 km) from Maine to Georgia, it carves its way through wildflower fields, flowing rivers, and great peaks. But you don't have to thru-hike to get a taste of the trail. Here are some of our favorite day hikes along the way, from
.
Best Hikes for Fall Foliage
Sam's Gap to Big Bald
13 miles/20.9 km, 7 hours Pigsah National Forest, North Carolina: This long ridge hike in the gives you all those Smoky Mountain views—without the carloads of tourists.
McAfee Knob
8.8 miles/14.2 km, 5 hours Salem, Virginia: With its iconic perch and widescreen views, McAfee Knob has everything you want for an October hike.
Bear Mountain (CT)
6.7 miles/10.8 km, 4 hours Mount Riga State Park, Connecticut: This fantastic hike through woods and dwarf pines reaches a large rock pile where you can view fall colors for days.
Mount Greylock
6.2 miles/3.2 km, 5 hours New Ashford, Massachusetts: Summit this iconic peak in October and you'll be rewarded with especially dazzling views.
Best Hikes for History
Springer Mountain Loop
4.7 miles/7.6 km, 3 hours Chattahoochee-Oconee National Forest, Georgia: The southern terminus of the AT is an emotional beginning (or end), and it's a doable climb for most.
Bear Mountain (NY)
4 miles/6.4 km, 3 hours Bear Mountain State Park, New York: This is where the Appalachian Trail was born. The views aren't bad either—you can see New York City on a clear day.
Mount Greylock
6.2 miles/3.2 km, 5 hours New Ashford, Massachusetts: This hike has great views and a rich history, having been summited by literary greats like Henry David Thoreau and Herman Melville.
Katahdin
9.5 miles/15.3 km, 7 hours Baxter State Park, Maine: The northern terminus of the Appalachian Trail is a great American peak with equal parts danger and excitement.
Best Hikes for Waterfalls
Tumbling Waters Trail
3 miles/4.8 km, 2 hours Delaware Water Gap National Recreation Area, Pennsylvania: This easy hike down steps leads to two simply beautiful falls.
Buttermilk Falls Trail
2.8 miles/4.5 km, 2 hours Delaware Water Gap National Recreation Area, New Jersey: Check out the tallest falls in New Jersey while ascending about 1,000 feet (305 m).
Race Brook Falls
4.8 miles/7.7 km, 5 hours Sheffield, Massachusetts: Climbing up these falls until you reach the summit of Mount Everett is quite the challenge.
Thundering Brook Falls
1 mile/1.6 km, 30 minutes Killington, Vermont: Take a stroll on a boardwalk to a pretty waterfall tucked away in busy Killington. Start planning your Appalachian Trail adventure today: [hbg-title isbn="9781640492714" summary="Whether you're stopping for a day trek or taking a weekend getaway, hit the road and hit the legendary trail with Moon Drive & Hike Appalachian Trail."] [hbg-post heading="What to read next:" id="578464,578939,578404" /]
From:
www.avalontravelbooks.com
R. Kelly STD Criminal Case Closed in Dallas But Alleged Victim to Refile in NYC
Added: 27.11.2020 17:27 | 21 views | 0 comments


12:16 PM PT -- We've learned the alleged victim says the incident occurred in New York City and she will personally fly from Texas to Manhattan "in the near future" to file a fresh police report. The alleged victim's lawyer, Lydia Agu, tells us...

Thanksgiving: Millions celebrate in shadow of coronavirus
Added: 27.11.2020 17:23 | 33 views | 0 comments


Despite restrictions, some traditions have continued - including New York City's Thanksgiving parade.
Older articles

»