3 Magical Places in the US
Added: 20.07.2019 20:42 | 2 views | 0 comments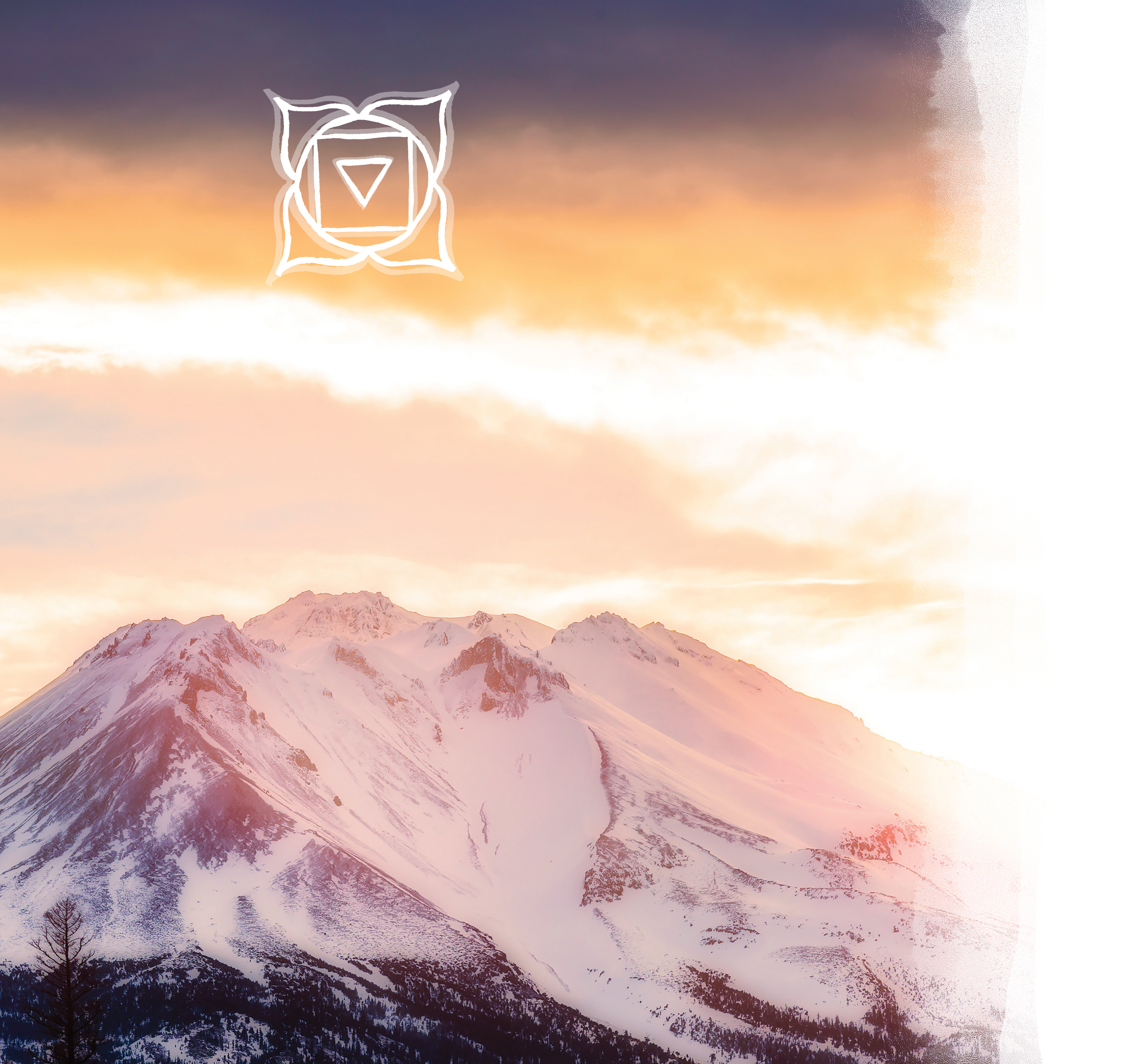 The world is full of magical places, from well-known sites like Stonehenge and Uluru to lesser-known destinations like Angkor Wat and the Fairy Glen on the Isle of Skye. But you don't have to travel far to find enchantment. Here are some of the most magical, mystical places in America, excerpted from Nikki Van De Car's . Mount Shasta, California Mount Shasta is a nearly 15,000-foot-high mountain in Northern California, and it is the root chakra of the world. In humans, the root chakra represents our most instinctive connection to the earth beneath our feet, and Mount Shasta is the base of the Earth's energy system, from which all life stems. Mount Shasta is within the territories of the Shasta, Wintu, Achumawi, Atsugewi, and Modoc Native American tribes and features heavily in tribal myths and legends, particularly in those of the Wintu, who trace their origins back to a sacred spring on the mountain. Each of the Native American cultures surrounding Mount Shasta tells of its hidden caves and passageways, and the Modoc tell of the Great Spirit Skell, the Spirit of the Above-World, who created Mount Shasta as a stepping-stone from heaven and made his home at its summit. Skell and Llao, the Spirit of the Below-World who lived on Mount Mazama in Oregon, often battled with boulders and lava, leading to the eruption of Mount Mazama resulting in what is now Crater Lake. Despite that lake's beauty, it is thought by the Modoc to be a resting place of evil, while Mount Shasta is a place of light. Visitors to Mount Shasta claim to have encountered ascended masters and other deeply spiritual beings on the mountain, and it is a center for modern nondenominational worship. These visitors also see Bigfoot pretty often. Bigfoot can be found all over North America, from Pennsylvania to Florida to Colorado, but it is really only on Mount Shasta that Bigfoot has been seen to levitate, disappear, and pass through solid objects. But by far the most unusual tale associated with Mount Shasta is the story of Telos, a crystal city that some say is buried within the mountain and inhabited by a race of people called the Lemurians. Supposedly, Lemuria, also called Mu, existed around the same time as the city of Atlantis—reports say that this was anywhere from 400,000 to 8,000 years ago—and was a continent within the Pacific Ocean. According to one story, Lemuria and Atlantis destroyed each other, likely in some kind of thermonuclear war, and their advanced civilizations died with them—almost. The surviving Lemurians hid away in Telos—using thosesame passageways described in Native American legends. There are reports of Lemurian sightings around the 1930s; a May 1932 edition of the L.A. Times described how the entire side of the mountain lit up, and locals, unsurprised, explained that this was the annual Lemurian Ceremony of Adoration to Gautama—Gautama apparently being America. The locals explained that the seven-foot tall, white-robed, and beautiful Lemurians came to town from time to time to purchase sulphur, salt, and lard from the local stores, paying in gold nuggets. In 1931, a forest fire ravaged much of Mount Shasta, but was stopped in its tracks by a mysterious fog; when the smoke cleared, there was a perfectly visible demarcation zone between the charred and fertile earth. Similarly, saucer-shaped lenticular clouds frequently form above Mount Shasta, and some believe they are either disguised air or spaceships built by the technologically advanced Lemurians or camouflage for the same. Ready to go? Pick up: [hbg-title isbn="9781640492820" summary="Immerse yourself in NorCal's diverse cities, quaint historic towns, towering forests, and stunning coastline with Moon Northern California."/] Sedona, Arizona
The red rocks of Sedona, Arizona, are said to contain up to fifteen vortices, or places where multiple ley lines intersect, most prominently the Plumed Serpent ley line. The most powerful vortices are Airport Mesa, Cathedral Rock, Boynton Canyon, and Bell Rock. The outcroppings were given these names in 1980 by a local medium named Page Bryant—but their power was acknowledged long before that time, as the Navajo, Yavapai, and Hopi tribes considered these sites places of power, holding sacred ceremonies there. Airport Mesa is the most accessible to visitors, given that it's close to the center of Sedona proper. The mesa is filled with twisted juniper trees that swirl with the energy from the vortex. Some visitors see colored orbs, but in general the energy at Airport Mesa is one of upflow, helping you find a higher perspective, as well as a sense of serenity. It's a masculine energy, allowing you to become more decisive, empowered, and active. Cathedral Rock, also called Red Rock Crossing, is more difficult to access, given that it's a pretty steep climb. You don't have to get to the very top, or the saddle, to feel the vortex, but the energy is most powerful there. Cathedral Rock has a softer, more feminine energy and will enhance both your intuition and your compassion. Boynton Canyon, particularly the space between the thirty-foot-high knoll just past its entrance and a formation called Kachina Woman, contains a balance of these energies. The space between the masculine and feminine, between yin and yang, allows for a stronger whole, in the same way that the opposing forces of an archway can support a greater weight. Bell Rock, a distinctive towering formation, is also covered with junipers, but the energy here is in greater balance: the masculine, the feminine, and the space in between are all very powerful in this place. Although you can climb Bell Rock and there are several hiking trails, it isn't necessary to go all the way up to the top to experience the vortex. Visitors frequently report UFOs, odd glowing green clouds, as well as powerful feelings of joy and ecstasy. Start planning your trip to Sedona today: [hbg-title isbn="9781631218835" summary="Explore Arizona's vast open spaces, dreamy canyons, and colorful culture with Moon Arizona & the Grand Canyon."] Stardreaming, New Mexico Stardreaming is a collection of over twenty (and counting) open-air temples and labyrinths, spanning twenty-two acres on James Jereb's property outside Santa Fe, New Mexico. Jereb is a visual artist and writer and was called upon by ascended spiritual masters from a variety of religions to build these temples or, as he sometimes calls them, stargates. In order to construct them, 600 tons of stone, in 50 different varieties, were brought in from various parts of the United States and Mexico, ranging in size from huge boulders of granite and quartz to small chips of jasper and obsidian. Each of the temples is different and oriented to a different stellar, lunar, or solar alignment, according to the Hermetic tradition of geometry, including the Fibonacci sequence. The temples include: Temple of the Moon, Temple of Avalon, Rainbow Whale Altar, Temple of Dreams, and many more. Each temple has its own function and healing methodology—though every visitor experiences it differently. The Center of Illumination, an inner sanctum at Stardreaming, is a room filled with Jereb's paintings and "light, sound, and frequency." For more of the Land of Enchantment, pick up . Reprinted with permission from MAGICAL PLACES © 2019 by Nikki Van De Car, Running Press Discover magic everywhere: [hbg-title isbn="9780762465972" summary="MAGICAL PLACES is for armchair-voyagers and pilgrimage-makers alike. This beautiful volume will take readers on a charmed journey around the world, dipping into some of the most storied destinations in the farthest flung corners of the globe."]
Tags:
SWIFT
,
Fire
,
Florida
,
Dreams
,
California
,
United States
,
Mexico
,
Gold
,
SPA
,
Pacific Ocean
,
UFO
From:
www.avalontravelbooks.com
to Gweneth Feynman
Added: 20.07.2019 20:19 | 2 views | 0 comments


Richard P. Feynman to Gweneth Feynman, October 11, 1961 October 11, 1961 Hotel Amigo, Brussels Hello, my sweetheart, Murray and I kept each other awake arguing until we could stand it no longer. We woke up over Greenland which was even better than last time because we went right over part of it. In London we met other physicists and came to Brussels together. One of them was worried—in his guidebook the Hotel Amigo was not even mentioned. Another had a newer guide—five stars! and rumored to be the best hotel in Europe! It is very nice indeed. All the furniture is dark red polished wood, in perfect condition; the bathroom is grand, etc. It is really too bad you didn't come to this conference instead of the other one. At the meeting next day things started slowly. I was to talk in the afternoon. That is what I did, but I didn't really have enough time. We had to stop at 4 PM because of a reception scheduled for that night. I think my talk was OK tho—what I left out was in the written version anyway. So that evening we went to the palace to meet the king and queen. Taxis waited for us at the hotel—long black ones—and off we went at 5 PM, arriving through the palace gates with a guard on each side, and driving under an arch where men in red coats and white stockings with a black band and gold tassel under each knee opened the doors. More guards at the entrance, in the hallway, along the stairs, and up into a ballroom, sort of. These guards stand very straight, dark grey Russian-type hats with a chin strap, dark coats, white pants, and shiny black leather boots, each holding a sword straight up. In the "ballroom" we had to wait perhaps 20 minutes. It has inlaid parquet floors, and L in each square (Leopold—the present king's name is Baudoin, or something). The gilded walls are 18th century and on the ceiling are pictures of naked women riding chariots among the clouds or something. Lots of mirrors and gilded chairs with red cushions around the outside edge of the room—just like so many of the palaces we have seen, but this time it was alive, no museum, everything clean and shining and in perfect condition. Several palace officials were milling around among us. One had a list and told me where to stand but I didn't do it right and was out of place later. The doors at the end of the hall open—guards are there, and the king and queen so we all enter slowly and are introduced one by one to the king and queen. The king has a young semi-dopey face and a strong handshake, the queen is very pretty. (I think her name is Fabriola—a Spanish countess she was.) We exit into another room on the left where there are lots of chairs arranged like in a theatre, with two in front, also facing forward, for K & Q later, and a table at the front with six seats is for illustrious scientists (Niels Bohr, J. Perrin (a Frenchman), J. R. Oppenheimer etc.). It turns out the king wants to know what we are doing, so the old boys give a set of six dull lectures—all very solemn—no jokes. I had great difficulty sitting in my seat because I had a very stiff and uncomfortable back from sleeping on the plane. That done, the K & Q pass thru the room where we met them and into a room on right (marked R). All these rooms are very big, gilded, Victorian, fancy, etc. In R are many kinds of uniforms, guards at door, red coats, white coat sort of waiters to serve drinks and hors d'oeuvres, military khaki and medals, black coat—undertaker's type (palace officials). On the way out of L into R, I am last because I walk slowly from stiff back and find myself talking to a palace official—nice man—teaches math part time at Louvain University, but his main job is secretary to the queen. He had also tutored K when K was young and has been in palace work 23 years. At least I have somebody to talk to, some others are talking to K or to Q; everybody standing up. After a while the professor who is head of conference (Prof. Bragg) grabs me and says K wants to talk to me. I pull boner #1 by wanting to shake hands again when Bragg says, "K, this is Feynman"; apparently wrong—no hand reaches up, but after an embarrassed pause K saves day by shaking my hand. K makes polite remarks on how smart we all must be and how hard it must be to think. I answer, making jokes (having been instructed to do so by Bragg, but what does he know?)—apparently error #2. Anyway, strain is relieved when Bragg brings over some other professor—Heisenberg, I think. K forgets F and F slinks off to resume conversation with Sec'y of Q. After considerable time—several orange juices and many very very good hors d'oeuvres later—a military uniform with medals comes over to me and says, "Talk to the queen!" Nothing I should like to do better (pretty girl, but don't worry, she's married). F arrives at scene: Q is sitting at table surrounded by three other occupied chairs—no room for F. There are several low coughs, slight confusion, etc. and lo! one of the chairs has been reluctantly vacated. Other two chairs contain one lady and one Priest in Full Regalia (who is also a physicist) named LeMaître. We have quite a conversation (I listen, but hear no low coughs, and am not evacuated from seat) for perhaps 15 minutes. Sample: Q: "It must be very hard work thinking about those difficult problems." F: "No, we all do it for the fun of it." Q: "It must be hard to learn to change all your ideas" (a thing she got from the six lectures). F: "No, all those guys who gave you those lectures are old fogeys—all that stuff was in 1926, when I was only eight, so when I learned physics I only had to learn the new ideas. Big problem now is, will we have to change them again?" Q: "You must feel good, working for peace like that." F: "No, never enters my head, whether it is for peace or otherwise we don't know." Q: "Things certainly change fast—many things have changed in the last hundred years." F: "Not in this palace." (I thought it, but controlled myself.) F: "Yes," and then launched into lecture on what was known in 1861 and what we found out since—adding at end, laughingly, "Can't help giving a lecture, I guess—I'm a professor, you see. Ha, ha." Q in desperation, turns to lady on her other side and begins pleasant conversation with same. After a few moments K comes over, whispers something to Q who stands up and they quietly go out. F returns to Sec'y of Q who personally escorts him out of palace past guards, etc. I'm so terribly sorry you missed it. I don't know when we'll find another king for you to meet. I was paged in the hotel this morning just before leaving with the others. Phone call—I returned to the others and announced, "Gentlemen, that call was from the queen's secretary." All are awestruck, for it did not go unnoticed that F talked longer and harder to Q than seemed proper. I didn't tell them, however, that it was about a meeting we arranged—he was inviting me to his home to meet his wife and two (of four) of his daughters, and see his house. I had invited him to visit us in Pasadena when he came to America and this was his response. His wife and daughters are very nice and his house was positively beautiful. You would have enjoyed that even more than visiting the palace. He planned and built his house in a Belgian style, somewhat after an old farmhouse style, but done just right. He has many old cabinets and tables inside, right beside newer stuff, very well combined. It is much easier for them to find antiques in Belgium than for you in Los Angeles as there are so many old farms, etc. He has large grounds and a vegetable garden—and a dog—from Washington—somebody gave the king and the K gave to him. The dog has a personality somewhat like Kiwi because I think he is equally loved. He even has a bench in his garden hidden under trees that he made for himself to go and sit on and look at the surrounding countryside. The house is slightly bigger than ours and the grounds are much bigger but not yet landscaped. I told him I had a queen in a little castle in Pasadena I would like him to see—and he said he hoped he would be able to come to America and see us. He would come if the Q ever visits America again. I am enclosing a picture of his house, and his card so I don't lose it. I know you must feel terrible being left out this time—but I'll make it up someday somehow. Don't forget I love you very much and am proud of my family that is and my family that is to be. The secretary and his wife send their best wishes to you and our future. I wish you were here, or next best thing, that I were there. Kiss SNORK and tell Mom all my adventures and I will be home sooner than you think. Your husband loves you. Your husband.
Tags:
Brussels
,
EU
,
Washington
,
Russia
,
Los Angeles
,
London
,
Sleep
,
Women
,
Scientists
,
Belgium
,
Gold
,
Seat
,
SPA
,
Greenland
California Gov. Gavin Newsom OKs bill for restaurant patrons to bring reusable containers, cups
Added: 20.07.2019 19:35 | 20 views | 0 comments


It's a bid to better reduce single-use packaging and plastics in the Golden State.
The Best New Crime Fiction of May 2019
Added: 20.07.2019 19:18 | 2 views | 0 comments


The birds are chirping and the flowers are in bloom—I guess that makes a great background for murder-y people and lots of thrills—or something like that—because May has some great crime fiction releases! Whether you're into historical, rivalries, odd pairings, thrills, or suspense there's something here for all the mystery-loving hearts. [hbg-title isbn="9781538750131" summary="%3Cp%3EPaging%20all%20Hannibal%20Lecter%20fans.%20Thomas%20Harris%20has%20a%20new%20thriller!%20Okay%2C%20so%20it%E2%80%99s%20not%20a%20Hannibal%20Lecter%20novel%2C%20but%20when%20you%E2%80%99re%20a%20fan%20of%20an%20author%2C%20you%E2%80%99re%20a%20fan!%20Harris's%20new%20novel%20is%20set%20in%20Miami%20Beach%20where%20a%20house%E2%80%94of%20course%2C%20a%20mansion%E2%80%94houses%20secrets%20and%20cartel%20gold.%20A%20lot%20of%20gold!%20So%20you%20know%20there%20are%20scary%20bad%20people%20hunting%20for%20it%3A%20enter%20Hans-Peter%20Schneider.%20Will%20Cari%20Mora%2C%20the%20house%20caretaker%2C%20be%20able%20to%20fight%20him%20off%3F...%3C%2Fp%3E%3Cp%3E%3Ca%20href%3D%22https%3A%2F%2Fwww.novelsuspects.com%2Fnovel-suspects%2Fbadass-female-characters%2F%22%20target%3D%22_blank%22%20rel%3D%22noopener%22%3E%3Cstrong%3E%3Cem%3ERelated%3A%20The%20Most%20Badass%20Women%20in%20Mystery%20%26amp%3B%20Thriller%3C%2Fem%3E%3C%2Fstrong%3E%3C%2Fa%3E%3C%2Fp%3E" /] [bowker-title isbn="9781616959098" summary="%3Cp%3EPerveen%20is%20back%2C%20this%20is%20not%20a%20drill!%20In%20this%20fantastic%20historical%20mystery%20series%20set%20in%20the%20early%201920s%2C%20we%20follow%20Bombay%E2%80%99s%20only%20female%20lawyer%2C%20Perveen%20Mistry.%20After%20the%20Satapur%20royal%20family%20loses%20its%20maharaja%20and%20his%20teenage%20son%2C%20the%20state%20finds%20itself%20ruled%20by%20a%20British%20Raj%20agent.%20Because%20the%20maharanis%20do%20not%20speak%20to%20men%2C%20the%20only%20lawyer%20who%20can%20help%20the%20royal%20ladies'%20current%20dispute%20is%20Perveen%20Mistry.%20But%20is%20it%20a%20trap%3F%3C%2Fp%3E%3Cp%3EShe%E2%80%99s%20smart%2C%20determined%2C%20delightful%2C%20and%20has%20a%20moral%20compass%20that%20only%20seems%20to%20point%20to%20helping%20people%20no%20matter%20what%2C%20so%20I%20have%20all%20the%20faith%20she%E2%80%99ll%20figure%20this%20one%20out!%3C%2Fp%3E%3Cp%3E%3Ca%20href%3D%22https%3A%2F%2Fwww.novelsuspects.com%2Fnovel-suspects%2Fmysteries-indian-detectives%2F%22%20target%3D%22_blank%22%20rel%3D%22noopener%22%3E%3Cstrong%3E%3Cem%3ERelated%3A%205%20Page-Turning%20Mysteries%20Starring%20Indian%20Detectives%3C%2Fem%3E%3C%2Fstrong%3E%3C%2Fa%3E%3C%2Fp%3E" /] [hbg-title isbn="9780316294003" summary="%3Cp%3ETwo%20strangers%20fight%20for%20their%20lives%20in%20this%20thriller%20where%20they%20better%20figure%20out%20who%20is%20trying%20to%20kill%20them%20and%20why%2C%20if%20they%20want%20to%20live.%20And%20I'm%20pretty%20sure%20living%20is%20always%20the%20goal!%20College%20senior%20Tara%20Beckley%20is%20believed%20to%20be%20in%20a%20vegetative%20state%20after%20a%20car%20accident%20but%20is%20really%20in%20locked-in%20syndrome%20when%20she%20learns%20someone%20is%20trying%20to%20kill%20her.%20Abby%20Kaplan%20is%20the%20insurance%20investigator%20who%20realizes%20this%20car%20accident%20was%20no%20accident%2C%20and%20investigating%20any%20further%20puts%20her%20in%20the%20line%20of%20fire.%20I%20already%20have%20anxiety!%3C%2Fp%3E%3Cp%3E%3Ca%20href%3D%22https%3A%2F%2Fwww.novelsuspects.com%2Ftitles%2Fmichael-koryta%2Fif-she-wakes%2F9780316294003%2F%3Fcartadd%3Dtrue%22%20target%3D%22_blank%22%20rel%3D%22noopener%22%3E%3Cstrong%3E%3Cem%3ESpecial%20Offer%3A%20Get%2020%26%2337%3B%20off%20%2B%20free%20shipping%20when%20you%20buy%20direct%20through%20this%20link!%3C%2Fem%3E%3C%2Fstrong%3E%3C%2Fa%3E%3C%2Fp%3E" /] [hbg-newsletter call_to_action="Get the Best in Mystery and Thriller Delivered to Your Inbox" button_text="Sign Up " list_id_override="3f93767de1" /] [bowker-title isbn="9781984848789" summary="%3Cp%3EAn%20Aboriginal%20ghost%20that%20needs%20her%20grieving%20father%20to%20help%20her%20solve%20a%20mystery%E2%80%94I%20have%20never%20been%20sold%20faster%20on%20a%20book!%20Beth%20Teller%20is%20dead%2C%20and%20only%20her%20father%20and%20Isobel%20Catching%20can%20see%20her.%20But%20who%20is%20Isobel%20Catching%2C%20and%20why%20can%20she%20see%20Beth%3F%20And%20is%20she%20connected%20to%20the%20fire%20Beth%E2%80%99s%20father%20is%20investigating%3F%20The%20fire%20that%20killed%20an%20unidentified%20person%3F...%3C%2Fp%3E" /] [hbg-title isbn="9780316451703" summary="%3Cp%3EAnd%20this%20is%20the%20winner%20for%20this%20month%E2%80%99s%20cover%20I%E2%80%99m%20obsessed%20with.%20This%20is%20a%20story%20about%20two%20best%20friends-turned-rivals%20when%20the%20wallflower%20is%20done%20being%20the%20wallflower.%20Yes%2C%20gimme%20this%20psychological%20suspense!%20These%20college%20friends%20end%20up%20working%20at%20the%20same%20news%20station%2C%20which%20is%20just%20the%20perfect%20setting%20for%20rivalry%2C%20ambition%2C%20and%20privilege%20to%20explode%20into%20destruction.%3C%2Fp%3E%3Cp%3E%3Ca%20href%3D%22https%3A%2F%2Fwww.novelsuspects.com%2Ftitles%2Fanna-pitoniak%2Fnecessary-people%2F9780316451703%2F%3Fcartadd%3Dtrue%22%20target%3D%22_blank%22%20rel%3D%22noopener%22%3E%3Cstrong%3E%3Cem%3ESpecial%20Offer%3A%20Get%2020%26%2337%3B%20off%20%2B%20free%20shipping%20when%20you%20buy%20direct%20through%20this%20link!%3C%2Fem%3E%3C%2Fstrong%3E%3C%2Fa%3E%3C%2Fp%3E" /] [bowker-title isbn="9780062851819" summary="%3Cp%3EA%20historical%20mystery%20like%20none%20I%E2%80%99d%20read%20before%2C%20which%20takes%20us%20between%20Frannie%20Langton%E2%80%99s%20life%20in%20Jamaica%20as%20a%20slave%20and%20her%20time%20in%20London%20as%20a%20servant%E2%80%94where%20she's%20now%20on%20trial%20for%20the%20murder%20of%20her%20boss%20and%20his%20wife.%20In%20order%20to%20save%20herself%2C%20she%E2%80%99ll%20have%20to%20tell%20the%20story%20of%20what%20actually%20happened%2C%20but%20will%20she%20be%20able%20to%20remember%3F%20And%20even%20if%20she%20does%2C%20will%20it%20be%20enough%20to%20save%20her%E2%80%94a%20black%20woman%20accused%20of%20murder%20in%201826%3F%3C%2Fp%3E" /] [hbg-title isbn="9780316448697" summary="%3Cp%3EA%20former%20Marine%20and%20a%20recently%20released%20prisoner%20team%20up%20to%20save%20a%20kidnapped%20service%20dog.%20Okay%2C%20I%E2%80%99m%20in!%20Jess%20Winslow%20has%20PTSD%20and%20is%20dealing%20with%20all%20the%20trouble%20her%20late%20husband%20left%20behind%20when%20an%20obviously%20crappy%20person%20kidnaps%20her%20service%20dog.%20And%20that%E2%80%99s%20when%20Mason%20Burke%2C%20the%20man%20who%20trained%20Jess%E2%80%99%20service%20dog%20while%20he%20was%20incarcerated%2C%20shows%20up.%20They%E2%80%99re%20gonna%20make%20a%20hell%20of%20a%20team%E2%80%94and%20they%20better%20find%20the%20dog!%3C%2Fp%3E" /] [hbg-post heading="What to Read & Watch Next" id="681859,675880,672778,642980,491588,642977" /] Jamie Canavés is a Book Riot contributing editor and  Coordinator who always has a book in one hand. She writes the  mystery newsletter, never says no to chocolate or '80s nostalgia, and spends way too much time asking her goat-dog "What's in your mouth?!" Tweets: @Oh_Dinky.
Gattefossé: A natural emulsifier for silicon-free make-up and sun care products
Added: 20.07.2019 17:21 | 18 views | 0 comments


Gattefossé has showcased at in-cosmetics Global in Paris a new naturally derived water-in-oil emulsifier especially designed for pigmented formulations, such as make-up and sun care products. The innovation was rewarded by the Gold Innovation Award in the category "functional ingredients." With the aim to meet an increasing consumer demand for natural colour cosmetics and sunscreens, Gattefossé has been working for six years to find a composition that provides a concrete solution to natural (...) -
Anniversary Games: Goldie Sayers receives medal 11 years on
Added: 20.07.2019 17:21 | 11 views | 0 comments


Goldie Sayers says belatedly receiving her 2008 Olympic javelin bronze medal in front of a home crowd in London was "a long time coming".
When Quantum Computers Come, They May Speak Microsoft
Added: 20.07.2019 17:18 | 1 views | 0 comments


Microsoft has been working on a language for a computer that doesn't exist. The company unveiled the language -- as yet unnamed -- at its Ignite conference in Orlando, Florida. Part of its Visual Studio product, it will run on a quantum simulator and quantum computer. "Quantum computing is the next phase in computing," said Jack E. Gold, principal analyst at J.Gold Associates.
Officials seize $5 million in gold bars at Heathrow Airport, reportedly from drug cartel
Added: 20.07.2019 16:25 | 10 views | 0 comments


Someone was certainly going for the gold.
Women's Ashes: Ellyse Perry clean bowls Tammy Beaumont
Added: 20.07.2019 13:17 | 8 views | 0 comments


England's reply to Australia's first innings total of 420-8 gets off to a terrible start as Tammy Beaumont is clean bowled by "golden girl" Ellyse Perry.
Sudan crisis: The ruthless mercenaries who run the country for gold
Added: 20.07.2019 12:16 | 1 views | 0 comments


Accused of widespread abuses, the Rapid Support Forces sprang from "Janjaweed" militias linked to genocide in Darfur.
Older articles

»