It's time to choose between guns and kids
Added: 15.01.2021 18:21 | 21 views | 0 comments


Many Americans would rather own inert, deadly guns than raise living breathing children
Breathing easier with a better tracheal stent
Added: 15.01.2021 16:52 | 20 views | 0 comments


New research is poised to drastically improve the use of tracheal stents for children with airway obstruction. Researchers demonstrate for the first time the successful use of a completely biodegradable magnesium-alloy tracheal stent that safely degrades and does not require removal.
Latino, Black children twice as likely to endure multiple Covid-related hardships
Added: 15.01.2021 16:17 | 16 views | 0 comments


"There's a need for tegrated services," says Child Trends researcher Christina Padilla. "We need to make it easier for families to apply to get these kinds of support."
ADA lowers target HbA1C levels for children with type-1 diabetes
Added: 15.01.2021 14:13 | 30 views | 0 comments


In early 2020, upon recommendation by leading endocrinologists, American Diabetes Association lowered the target hemoglobin A1C guidelines for children with type 1 diabetes. Their goal in recommending stricter glucose control was to ensure children with type 1 diabetes have better immediate and long-term health outcomes with fewer health complications and reduced mortality rates. Researchers now discuss the evidence and rationale behind this new recommendation.
Jessica Alba Reveals Why Her Kids Think She's the "Most Cringey Mom"
Added: 15.01.2021 13:36 | 24 views | 0 comments



Even moms have awkward moments. During the Friday, Jan. 15 episode of The Ellen DeGeneres Show, Jessica Alba reveals just how "cringey" her two eldest children--Honor Marie, 12,...
HBG Big News This Week: April 15-19, 2019
Added: 15.01.2021 2:44 | 9 views | 0 comments



Following is a recap of major news at Hachette Book Group for the week of April 15-19, 2019: HBG Community Service Day: we had our second annual Community Service Day on Wednesday, and close to 600 HBG employees volunteered in a wide variety of activities – preparing food in community kitchens, delivering hot meals to homebound seniors, reading with children, repainting rooms in community centers, gardening in green spaces, caring for animals in rescue shelters, assisting with literacy and mental health awareness projects, creating handmade cards for hospitalized children, and much more. Bestseller news:  James Patterson's The Fall of Crazy House (JIMMY Patterson) debuts at #4 on the New York Times YA Hardcover list. Also, debuting on the NYT lists are William W. Li's Eat to Beat Disease (GCP) at #10 on the Advice, How-To, & Misc., and Miracle at St. Andrews by James Patterson & Peter de Jonge (LB) at #13 on the Print HC Fiction list. HBG's distribution clients have a #1 bestseller with Jeff Kinney's new addition to the Diary of the Wimpy Kid franchise, Diary of an Awesome Friendly Kid (Abrams) at the top of the Middle Grade Hardcover list. And David Sax's The Revenge of the Analog (PublicAffairs) makes a surprise appearance at #1 on the Washington Post bestseller list this week. LA Times Book Prize: Beth Macy's Dopesick: Dealers, Doctors, and the Drug Company that Addicted America (LB) has won the 2018  for Science & Technology. Ondaatje Prize shortlist: Adam Weymouth's Kings of the Yukon (LB) has been named to the Royal Society of Literature's 2019  shortlist. The £10,000 prize is awarded annually to a book of the highest literary merit – fiction, non-fiction, or poetry – which best evokes the spirit of a place. The winner will be announced May 13. Major launch: Ali Benjamin's highly anticipated The Next Great Paulie Fink (LBYR) went on sale this week with an interview on NPR's Here & Now, coverage to come in The Denver Post, New York Times, People, and the Wall Street Journal, and a two-week national tour.
Tags:
Children
,
UK
,
Washington
,
Royal Society
,
Animals
,
Washington Post
,
Wall Street Journal
,
Employees
,
New York
,
Kitchen
,
Mac
,
SPA
,
Technology
HBG Big News This Week: April 8-12, 2019
Added: 15.01.2021 2:44 | 8 views | 0 comments



Following is a recap of major news at Hachette Book Group for the week of April 8-12, 2019: Bestseller news: Susan Page's The Matriarch (Twelve) debuts this week at #3 on both the Print Hardcover Nonfiction and Combined P&E bestseller lists. Commander in Cheat by Rick Reilly (Hachette Books) debuts at #6 on the Print Hardcover Nonfiction and #7 on the Combined P&E bestsellers list. Katt vs. Dogg by James Patterson & Chris Grabenstein (JIMMY Patterson) makes its debut on the NYT Children's bestseller (Middle Grade) list at #2. HBG's distribution clients have three books on the New York Times list this week. Staffing news: Mary Ann Naples will join Hachette Books as Vice President & Publisher on April 22. Mary Ann was most recently VP & Publisher at the Disney Book Group, and prior to that she was SVP & Publisher of Rodale Books and Rodale Wellness. She has overseen the publication of an impressive roster of best-selling authors and franchises, and has also been an entrepreneur, working in digital start-ups and as a literary agent.  Read more about our new colleague here: , . New HUK warehouse: on Tuesday, the Hely Hutchinson Centre was officially opened by Tim Hely Hutchinson, CEO of Hachette UK until his retirement in 2017. All the publishers within the Hachette UK group and the third-party publishers distributed by Hachette will be distributed from the site by the end of the second quarter of 2019. The Centre is 242,000 square feet, will dispatch 65 million books, and has 150,000 titles in stock. It's the most advanced of its kind in Europe.
7 Magical Novels About Witches
Added: 15.01.2021 2:44 | 11 views | 0 comments


Visiting Machu Picchu: 4 Tips for Responsible Travel
Added: 15.01.2021 1:43 | 9 views | 0 comments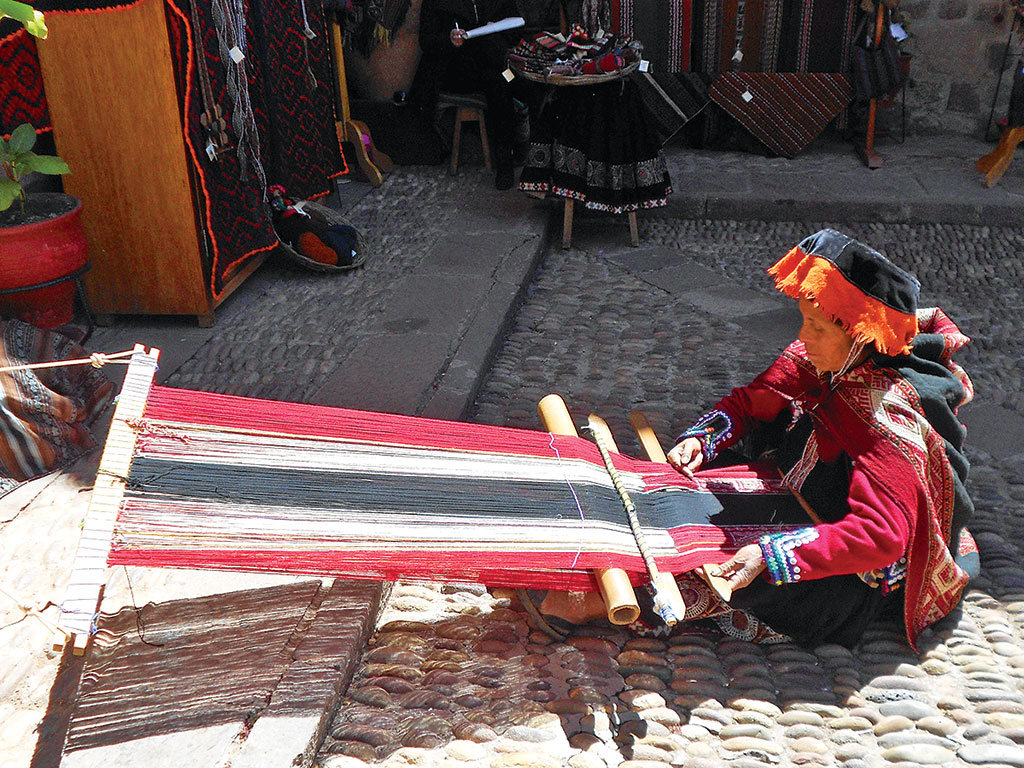 Peru's tourism has seen a massive boom in recent years. More than 3,000 tourists per day trample the grounds of the ancient Inca city, well above the limit set by UNESCO. Such popularity comes at a price: Because Machu Picchu is built on a humanmade mound of earth, the ground is comparatively soft and the site is actually sinking, albeit very slowly. Due to the influx of tourists, Peru is implementing new measures to visit Machu Picchu in order to ensure sustainability, including establishing two entry windows (6am-noon and noon-5:30pm), predetermined paths for tourists to walk on while in the sanctuary, and time limits at specific spots in the ruins. If you're headed to Machu Picchu, there are plenty of ways for you to minimize your environmental impact while making the most of your trip of a lifetime! Here's where to start. Pass on Plastic Every time travelers buy a plastic water bottle, they are contributing to a waste problem that is reaching epic proportions all over Peru. Nearly 200 million plastic bottles are produced every month in Peru alone, and a good chunk of these are consumed by tourists—who understandably need a few liters of purified water for each day in Peru. Here's what you can do to help:
Carry a reusable hard plastic water bottle and fill it with treated or boiled water.
Buy sodas and water in refillable glass bottles.
Request that your hotel provide water tanks (bidones) or at the very least boiled water for refilling bottles.
Reuse plastic bags over and over and do not accept new ones.
Spread the word!
Pick a Responsible Trekking Agency Among the more than 150 licensed trekking agencies operating in Cusco, the standards of service and social and environmental responsibilities vary greatly. It's important to be discerning and to research thoroughly before booking. , , and are a few great choices: Not only is their experience and professionalism unsurpassed, but they consistently recycle their trash, pack out all human waste, treat water carefully, and pay porters fair wages. Shop Local From beautiful crafts and Andean paintings to gorgeous ceramics and weavings, there are tons of souvenir options to bring home from your adventure, and they can be a great way to support the local economy. A great association in Cusco, run by the altruistic Franco Negri, is Casa Ecológica (Portal de Carnes 236, interior 2, cell tel. 984-117-962, 9am-9:30pm daily), which was created to promote sustainable development in rural communities. The shop sells traditional crafts produced with natural fibers, as well as organic cosmetics and food products. You'll find some of the highest-quality textiles for sale in all of Cusco at the (Av. El Sol 603, tel. 084/22-8117, 7:30am-8:30pm daily). Nilda Callañaupa, a weaver and scholar from Chinchero, set up the center with the admirable goal of recovering ancient technologies, showcasing high-quality weavings, and sending revenue straight back to the remote, neglected villages that produce them. Local weavers give daily demonstrations, and there are displays that explain all the plants, minerals, and berries used for natural dyes. Volunteer! Why not give back to the community while you're there? There are hundreds of volunteer opportunities in Peru involving art and culture, community development, disability and addiction services, ecotourism and the environment, education, health care, and services for children and women. Although these organizations don't pay salaries, they often provide food or accommodation in exchange for your time. The nonprofit (Lima tel. 01/447-5190) is dedicated to conserving natural biodiversity, and its volunteers play a firsthand role in helping that mission happen. The two-week to monthlong volunteer programs take participants to the ocean to research dolphin populations or dive into open water to collect marine species. (Only experienced divers can apply for the latter option.) A rainforest trip to Manu involves researching tapirs, macaws, and giant river otters. Lima's is a solid resource that hooks up volunteers with organizations. There are also many Peru-based volunteer organizations: check out programs in Huancayo; the organization in Carhuaz in the Cordillera Blanca; and in Ollantaytambo. Related Travel Guide [hbg-title isbn="9781640493162" summary="Mystical, timeless, and full of adventure: embark on the trip of a lifetime to the jewel of Peru with Moon Travel Guides." /] Pin it for Later
The Best of Community-Based Tourism in Cambodia
Added: 15.01.2021 1:38 | 5 views | 0 comments


If you're interested in community-based tourism in Cambodia, this quick round-up of the best performances, hotels, shops and more is an excellent place to start. "Community-based tourism" is a hot topic in Cambodia, where many worthy projects compete with more conventional—and even downright crooked—enterprises in a rapidly growing economy. The below are guaranteed ways to put your money toward a good cause. Sights and Performances
, located near Banteay Srei, is managed by a Canadian NGO, with proceeds going to a home for impoverished children.
is a rewarding attraction in Siem Reap that trains underprivileged students to become circus performers.
in Siem Reap hosts shadow puppet theater shows performed by kids from the Krousar Thmey NGO.
is an NGO that stages excellent traditional dance performances in the garden of the National Museum in Phnom Penh.
Tours
Tonlé Sap Lake Tours are available through the or both of which support conservation efforts.
Khmer Architecture Tours in Phnom Penh are offered by the excellent an NGO that promotes and documents modern Khmer architecture.
Hotels and Homestays
sponsors higher education for all its staff and some of its tuk-tuk drivers.
, near Siem Reap's airport, provides training to young Cambodians, and visitors are welcome to stay or eat here.
, in Siem Reap, works closely with several social organizations to promote responsible tourism and hosts apsara dance performances organized by the NGO Sangkheum Center for Children.
is an excellent hotel in Siem Reap that runs a foundation to support projects in education, business, and health care.
provides income for local families and allows visitors a window into Khmer life.
Restaurants
Sala Bai, in Siem Reap, trains young Cambodians in the restaurant business.
The Haven is a Swiss-run restaurant in Siem Reap that employs disadvantaged young adults.
Common Grounds is an American-style coffeehouse in Siem Reap whose profits go to a number of NGOs in Cambodia.
Footprint Café, in Siem Reap, donates 100 percent of its net profits to the local community as grants for educational projects.
Kinyei Café is an NGO affiliate that trains local youth in Battambang.
Jai Baan Restaurant, in Battambang, is NGO-managed and offers gourmet dining.
Shops
, in Siem Reap, sells products made by underprivileged Cambodians.
, in Siem Reap, produces great pottery and reinvests its profits into local job creation and cultural preservation.
trains and employs rural, in some cases disabled, tailors in its Siem Reap shop, which purchases and recycles waste from the community to make its products.
, in Phnom Penh, offers employment to vulnerable Cambodians, who produce jewelry and toys
, in Phnom Penh, support projects in the Cambodian and Vietnamese countryside
Related Travel Guide [hbg-title isbn="9781640492493" summary="The ancient temples at Angkor Wat are unlike anything else on earth. Step back in time and take the trip of a lifetime with Moon Travel Guides."/]
«

Newer articles
Older articles

»