3 Magical Places in the US
Added: 21.02.2020 23:17 | 5 views | 0 comments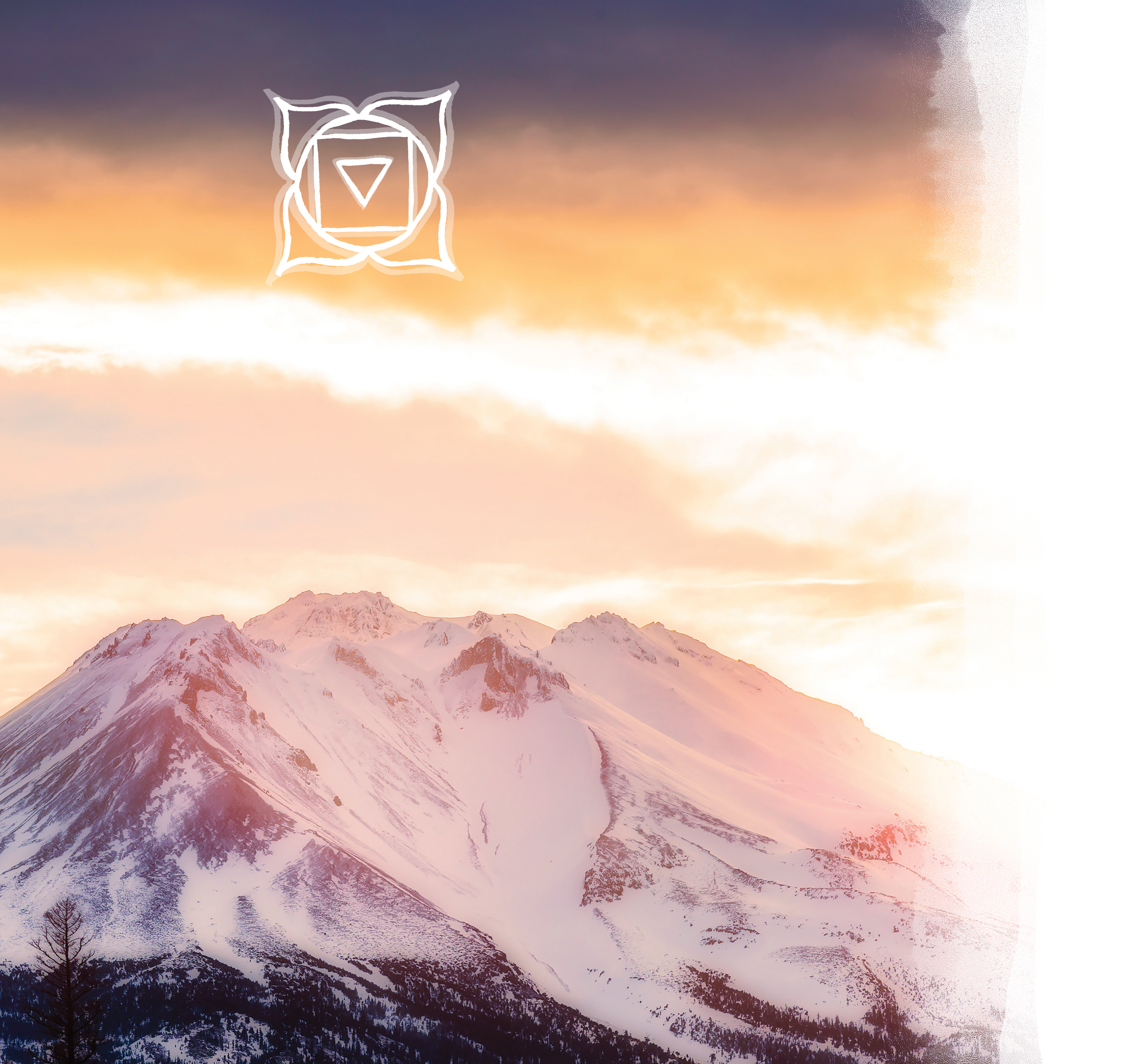 The world is full of magical places, from well-known sites like Stonehenge and Uluru to lesser-known destinations like Angkor Wat and the Fairy Glen on the Isle of Skye. But you don't have to travel far to find enchantment. Here are some of the most magical, mystical places in America, excerpted from Nikki Van De Car's . Mount Shasta, California Mount Shasta is a nearly 15,000-foot-high mountain in Northern California, and it is the root chakra of the world. In humans, the root chakra represents our most instinctive connection to the earth beneath our feet, and Mount Shasta is the base of the Earth's energy system, from which all life stems. Mount Shasta is within the territories of the Shasta, Wintu, Achumawi, Atsugewi, and Modoc Native American tribes and features heavily in tribal myths and legends, particularly in those of the Wintu, who trace their origins back to a sacred spring on the mountain. Each of the Native American cultures surrounding Mount Shasta tells of its hidden caves and passageways, and the Modoc tell of the Great Spirit Skell, the Spirit of the Above-World, who created Mount Shasta as a stepping-stone from heaven and made his home at its summit. Skell and Llao, the Spirit of the Below-World who lived on Mount Mazama in Oregon, often battled with boulders and lava, leading to the eruption of Mount Mazama resulting in what is now Crater Lake. Despite that lake's beauty, it is thought by the Modoc to be a resting place of evil, while Mount Shasta is a place of light. Visitors to Mount Shasta claim to have encountered ascended masters and other deeply spiritual beings on the mountain, and it is a center for modern nondenominational worship. These visitors also see Bigfoot pretty often. Bigfoot can be found all over North America, from Pennsylvania to Florida to Colorado, but it is really only on Mount Shasta that Bigfoot has been seen to levitate, disappear, and pass through solid objects. But by far the most unusual tale associated with Mount Shasta is the story of Telos, a crystal city that some say is buried within the mountain and inhabited by a race of people called the Lemurians. Supposedly, Lemuria, also called Mu, existed around the same time as the city of Atlantis—reports say that this was anywhere from 400,000 to 8,000 years ago—and was a continent within the Pacific Ocean. According to one story, Lemuria and Atlantis destroyed each other, likely in some kind of thermonuclear war, and their advanced civilizations died with them—almost. The surviving Lemurians hid away in Telos—using thosesame passageways described in Native American legends. There are reports of Lemurian sightings around the 1930s; a May 1932 edition of the L.A. Times described how the entire side of the mountain lit up, and locals, unsurprised, explained that this was the annual Lemurian Ceremony of Adoration to Gautama—Gautama apparently being America. The locals explained that the seven-foot tall, white-robed, and beautiful Lemurians came to town from time to time to purchase sulphur, salt, and lard from the local stores, paying in gold nuggets. In 1931, a forest fire ravaged much of Mount Shasta, but was stopped in its tracks by a mysterious fog; when the smoke cleared, there was a perfectly visible demarcation zone between the charred and fertile earth. Similarly, saucer-shaped lenticular clouds frequently form above Mount Shasta, and some believe they are either disguised air or spaceships built by the technologically advanced Lemurians or camouflage for the same. Ready to go? Pick up: [hbg-title isbn="9781640492820" summary="Immerse yourself in NorCal's diverse cities, quaint historic towns, towering forests, and stunning coastline with Moon Northern California."/] Sedona, Arizona
The red rocks of Sedona, Arizona, are said to contain up to fifteen vortices, or places where multiple ley lines intersect, most prominently the Plumed Serpent ley line. The most powerful vortices are Airport Mesa, Cathedral Rock, Boynton Canyon, and Bell Rock. The outcroppings were given these names in 1980 by a local medium named Page Bryant—but their power was acknowledged long before that time, as the Navajo, Yavapai, and Hopi tribes considered these sites places of power, holding sacred ceremonies there. Airport Mesa is the most accessible to visitors, given that it's close to the center of Sedona proper. The mesa is filled with twisted juniper trees that swirl with the energy from the vortex. Some visitors see colored orbs, but in general the energy at Airport Mesa is one of upflow, helping you find a higher perspective, as well as a sense of serenity. It's a masculine energy, allowing you to become more decisive, empowered, and active. Cathedral Rock, also called Red Rock Crossing, is more difficult to access, given that it's a pretty steep climb. You don't have to get to the very top, or the saddle, to feel the vortex, but the energy is most powerful there. Cathedral Rock has a softer, more feminine energy and will enhance both your intuition and your compassion. Boynton Canyon, particularly the space between the thirty-foot-high knoll just past its entrance and a formation called Kachina Woman, contains a balance of these energies. The space between the masculine and feminine, between yin and yang, allows for a stronger whole, in the same way that the opposing forces of an archway can support a greater weight. Bell Rock, a distinctive towering formation, is also covered with junipers, but the energy here is in greater balance: the masculine, the feminine, and the space in between are all very powerful in this place. Although you can climb Bell Rock and there are several hiking trails, it isn't necessary to go all the way up to the top to experience the vortex. Visitors frequently report UFOs, odd glowing green clouds, as well as powerful feelings of joy and ecstasy. Start planning your trip to Sedona today: [hbg-title isbn="9781631218835" summary="Explore Arizona's vast open spaces, dreamy canyons, and colorful culture with Moon Arizona & the Grand Canyon."] Stardreaming, New Mexico Stardreaming is a collection of over twenty (and counting) open-air temples and labyrinths, spanning twenty-two acres on James Jereb's property outside Santa Fe, New Mexico. Jereb is a visual artist and writer and was called upon by ascended spiritual masters from a variety of religions to build these temples or, as he sometimes calls them, stargates. In order to construct them, 600 tons of stone, in 50 different varieties, were brought in from various parts of the United States and Mexico, ranging in size from huge boulders of granite and quartz to small chips of jasper and obsidian. Each of the temples is different and oriented to a different stellar, lunar, or solar alignment, according to the Hermetic tradition of geometry, including the Fibonacci sequence. The temples include: Temple of the Moon, Temple of Avalon, Rainbow Whale Altar, Temple of Dreams, and many more. Each temple has its own function and healing methodology—though every visitor experiences it differently. The Center of Illumination, an inner sanctum at Stardreaming, is a room filled with Jereb's paintings and "light, sound, and frequency." For more of the Land of Enchantment, pick up . Reprinted with permission from MAGICAL PLACES © 2019 by Nikki Van De Car, Running Press Discover magic everywhere: [hbg-title isbn="9780762465972" summary="MAGICAL PLACES is for armchair-voyagers and pilgrimage-makers alike. This beautiful volume will take readers on a charmed journey around the world, dipping into some of the most storied destinations in the farthest flung corners of the globe."]
Tags:
SWIFT
,
Fire
,
Florida
,
Dreams
,
California
,
United States
,
Mexico
,
Gold
,
SPA
,
Pacific Ocean
,
UFO
From:
www.avalontravelbooks.com
Navy Pilot Who Filmed A Possible UFO Says 'It Wasn't Behaving By The Normal Laws Of Physics'
Added: 20.02.2020 19:27 | 36 views | 0 comments



The Navy pilot who filmed a possible is speaking out about the event, emphasizing that what he saw seemed to defy the natural laws of physics. Though the incident happened 15 years ago, Chad Underwood still recalls the sighting as if it were yesterday. At the time, the video of the aircraft caused national headlines, and the erratic, alleged UFO was give the name the "Tic Tac," which Underwood coined, according to the .
Underwood reportedly declined to speak out previously due to the fear that his name would be associated with tinfoil hat theories about aliens. However, he has decided to shed light on his experience, especially since the object remains a mystery.

Fox News Host Tucker Carlson Says 'Evidence' Of Alien UFO 'Wreckage' Is Being Held By U.S. Government
Added: 20.02.2020 19:27 | 36 views | 0 comments



Controversial Fox News host has been known to embrace eccentric . On his own program in June of this year, Carlson went on a , calling it "tyranny." But in last week's episode of the History Channel program Ancient Aliens, Carlson appeared to support an even farther-out theory.
In an interview with British journalist Nick Pope that aired on the November 22 edition of Ancient Aliens, Carlson claimed that a "knowledgeable" source has told him that the United States government possesses physical evidence that alien spacecraft have landed on Earth — or at least, crash-landed.
"I've heard this from someone who I think is knowledgeable on the subject that there is physical evidence that the U.S. government is holding, um, that, you know, would tell us a lot more - about what these objects are," Carlson told Pope on the program, as seen in the video excerpt below on this page.

From:
feeds.inquisitr.com
Security guard at remote border train station spots mysterious UFO floating across the sky
Added: 12.01.2018 14:13 | 8 views | 0 comments


Odd footage was recorded on the border between China and Russia, and shows the dome-shaped object appearing for only a few seconds before disappearing into the night