Lindsey Graham to John Bolton: 'Hold a news conference'
Added: 29.01.2020 5:42 | 14 views | 0 comments


Sen. Lindsey Graham, R-S.C., Tuesday evening called on former national security adviser John Bolton to hold a press conference to expand on a New York Times bombshell report from Sunday that claimed Bolton wrote in his upcoming book that Trump explicitly tied Ukrainian military aid to investigating the Bidens. 
Male moths genetically modified to kill females released in the wild
Added: 29.01.2020 5:00 | 10 views | 0 comments


Genetically modified diamondback moths designed to replace pesticides by wiping out female moths have been released in New York state
Trump tailgate: New Jersey Republicans pack president's 2020 rally
Added: 29.01.2020 4:41 | 1 views | 0 comments


New Jersey supporters of U.S. President Donald Trump on Tuesday welcomed his first campaign rally in the state the same way they celebrate heroes from the New York Jets football team to native son Bruce Springsteen - with a tailgate party.
Trump's legal team concludes arguments in impeachment trial
Added: 29.01.2020 2:45 | 1 views | 0 comments


President Trump's legal team wrapped up its opening arguments in the Senate impeachment trial. CBSN political contributor Molly Hooper, CBSN legal contributor Keir Dougall, CBSN political contributor and Associated Press White House reporter Zeke Miller, and New York Times congressional correspondent Sheryl Gay Stolberg join CBSN's "Red & Blue" to discuss. 
HBG Big News This Week: April 15-19, 2019
Added: 28.01.2020 23:35 | 3 views | 0 comments



Following is a recap of major news at Hachette Book Group for the week of April 15-19, 2019: HBG Community Service Day: we had our second annual Community Service Day on Wednesday, and close to 600 HBG employees volunteered in a wide variety of activities – preparing food in community kitchens, delivering hot meals to homebound seniors, reading with children, repainting rooms in community centers, gardening in green spaces, caring for animals in rescue shelters, assisting with literacy and mental health awareness projects, creating handmade cards for hospitalized children, and much more. Bestseller news:  James Patterson's The Fall of Crazy House (JIMMY Patterson) debuts at #4 on the New York Times YA Hardcover list. Also, debuting on the NYT lists are William W. Li's Eat to Beat Disease (GCP) at #10 on the Advice, How-To, & Misc., and Miracle at St. Andrews by James Patterson & Peter de Jonge (LB) at #13 on the Print HC Fiction list. HBG's distribution clients have a #1 bestseller with Jeff Kinney's new addition to the Diary of the Wimpy Kid franchise, Diary of an Awesome Friendly Kid (Abrams) at the top of the Middle Grade Hardcover list. And David Sax's The Revenge of the Analog (PublicAffairs) makes a surprise appearance at #1 on the Washington Post bestseller list this week. LA Times Book Prize: Beth Macy's Dopesick: Dealers, Doctors, and the Drug Company that Addicted America (LB) has won the 2018  for Science & Technology. Ondaatje Prize shortlist: Adam Weymouth's Kings of the Yukon (LB) has been named to the Royal Society of Literature's 2019  shortlist. The £10,000 prize is awarded annually to a book of the highest literary merit – fiction, non-fiction, or poetry – which best evokes the spirit of a place. The winner will be announced May 13. Major launch: Ali Benjamin's highly anticipated The Next Great Paulie Fink (LBYR) went on sale this week with an interview on NPR's Here & Now, coverage to come in The Denver Post, New York Times, People, and the Wall Street Journal, and a two-week national tour.
Tags:
Children
,
UK
,
Washington
,
Royal Society
,
Animals
,
Washington Post
,
Wall Street Journal
,
Employees
,
New York
,
Kitchen
,
Mac
,
SPA
,
Technology
HBG Big News This Week: April 8-12, 2019
Added: 28.01.2020 23:35 | 4 views | 0 comments



Following is a recap of major news at Hachette Book Group for the week of April 8-12, 2019: Bestseller news: Susan Page's The Matriarch (Twelve) debuts this week at #3 on both the Print Hardcover Nonfiction and Combined P&E bestseller lists. Commander in Cheat by Rick Reilly (Hachette Books) debuts at #6 on the Print Hardcover Nonfiction and #7 on the Combined P&E bestsellers list. Katt vs. Dogg by James Patterson & Chris Grabenstein (JIMMY Patterson) makes its debut on the NYT Children's bestseller (Middle Grade) list at #2. HBG's distribution clients have three books on the New York Times list this week. Staffing news: Mary Ann Naples will join Hachette Books as Vice President & Publisher on April 22. Mary Ann was most recently VP & Publisher at the Disney Book Group, and prior to that she was SVP & Publisher of Rodale Books and Rodale Wellness. She has overseen the publication of an impressive roster of best-selling authors and franchises, and has also been an entrepreneur, working in digital start-ups and as a literary agent.  Read more about our new colleague here: , . New HUK warehouse: on Tuesday, the Hely Hutchinson Centre was officially opened by Tim Hely Hutchinson, CEO of Hachette UK until his retirement in 2017. All the publishers within the Hachette UK group and the third-party publishers distributed by Hachette will be distributed from the site by the end of the second quarter of 2019. The Centre is 242,000 square feet, will dispatch 65 million books, and has 150,000 titles in stock. It's the most advanced of its kind in Europe.
Best Hikes Along the Appalachian Trail
Added: 28.01.2020 23:14 | 4 views | 0 comments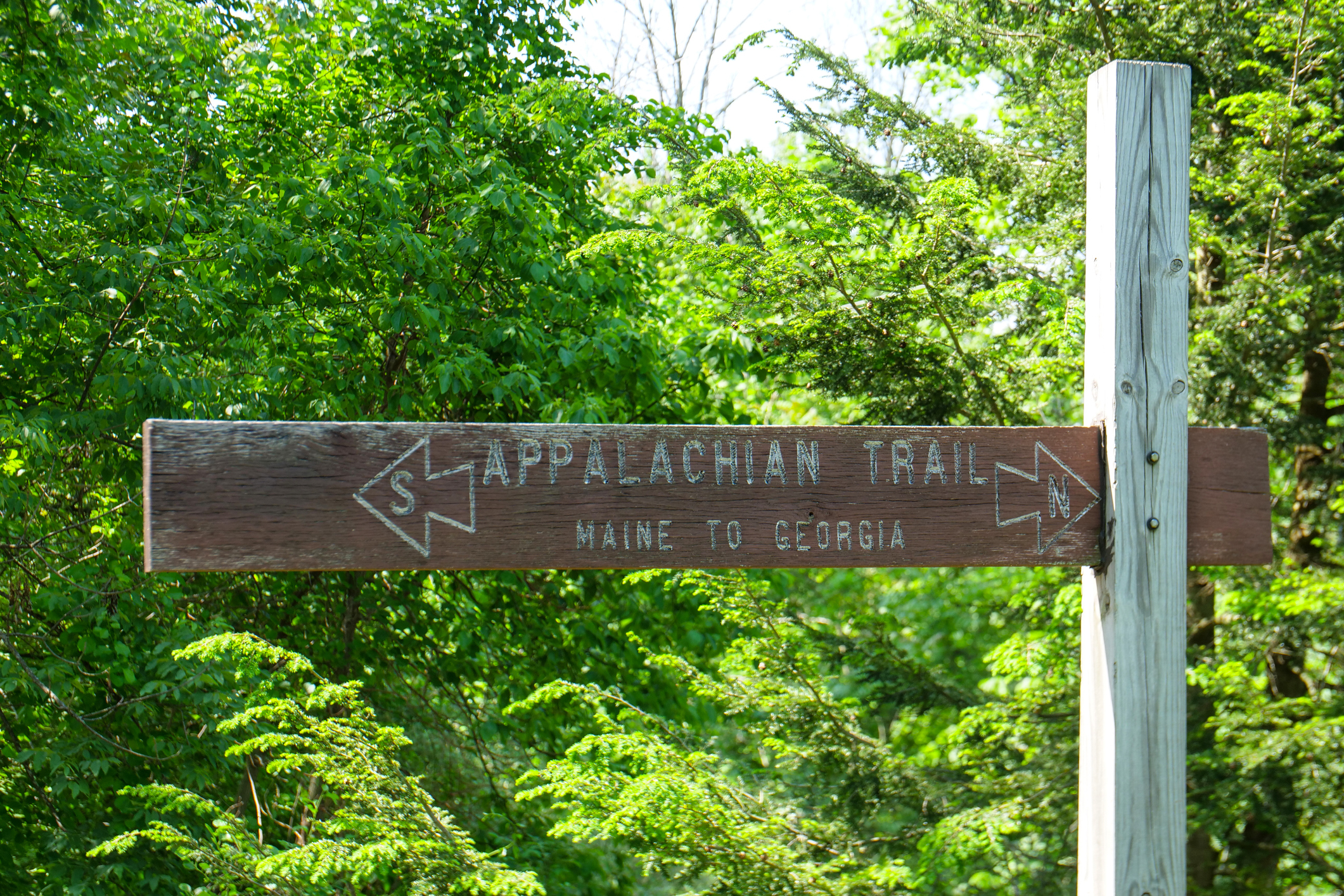 The Appalachian Trail is the longest hiking-only footpath in the world, inspiring millions to test their endurance and indulge in its beauty. Running continuously for 2,200 miles (3,540 km) from Maine to Georgia, it carves its way through wildflower fields, flowing rivers, and great peaks. But you don't have to thru-hike to get a taste of the trail. Here are some of our favorite day hikes along the way, from
.
Best Hikes for Fall Foliage
Sam's Gap to Big Bald
13 miles/20.9 km, 7 hours Pigsah National Forest, North Carolina: This long ridge hike in the gives you all those Smoky Mountain views—without the carloads of tourists.
McAfee Knob
8.8 miles/14.2 km, 5 hours Salem, Virginia: With its iconic perch and widescreen views, McAfee Knob has everything you want for an October hike.
Bear Mountain (CT)
6.7 miles/10.8 km, 4 hours Mount Riga State Park, Connecticut: This fantastic hike through woods and dwarf pines reaches a large rock pile where you can view fall colors for days.
Mount Greylock
6.2 miles/3.2 km, 5 hours New Ashford, Massachusetts: Summit this iconic peak in October and you'll be rewarded with especially dazzling views.
Best Hikes for History
Springer Mountain Loop
4.7 miles/7.6 km, 3 hours Chattahoochee-Oconee National Forest, Georgia: The southern terminus of the AT is an emotional beginning (or end), and it's a doable climb for most.
Bear Mountain (NY)
4 miles/6.4 km, 3 hours Bear Mountain State Park, New York: This is where the Appalachian Trail was born. The views aren't bad either—you can see New York City on a clear day.
Mount Greylock
6.2 miles/3.2 km, 5 hours New Ashford, Massachusetts: This hike has great views and a rich history, having been summited by literary greats like Henry David Thoreau and Herman Melville.
Katahdin
9.5 miles/15.3 km, 7 hours Baxter State Park, Maine: The northern terminus of the Appalachian Trail is a great American peak with equal parts danger and excitement.
Best Hikes for Waterfalls
Tumbling Waters Trail
3 miles/4.8 km, 2 hours Delaware Water Gap National Recreation Area, Pennsylvania: This easy hike down steps leads to two simply beautiful falls.
Buttermilk Falls Trail
2.8 miles/4.5 km, 2 hours Delaware Water Gap National Recreation Area, New Jersey: Check out the tallest falls in New Jersey while ascending about 1,000 feet (305 m).
Race Brook Falls
4.8 miles/7.7 km, 5 hours Sheffield, Massachusetts: Climbing up these falls until you reach the summit of Mount Everett is quite the challenge.
Thundering Brook Falls
1 mile/1.6 km, 30 minutes Killington, Vermont: Take a stroll on a boardwalk to a pretty waterfall tucked away in busy Killington. Start planning your Appalachian Trail adventure today: [hbg-title isbn="9781640492714" summary="Whether you're stopping for a day trek or taking a weekend getaway, hit the road and hit the legendary trail with Moon Drive & Hike Appalachian Trail."] [hbg-post heading="What to read next:" id="578464,578939,578404" /]
From:
www.avalontravelbooks.com
5 Female Antagonists Who Inspired the Creator of KILLING EVE
Added: 28.01.2020 23:04 | 3 views | 0 comments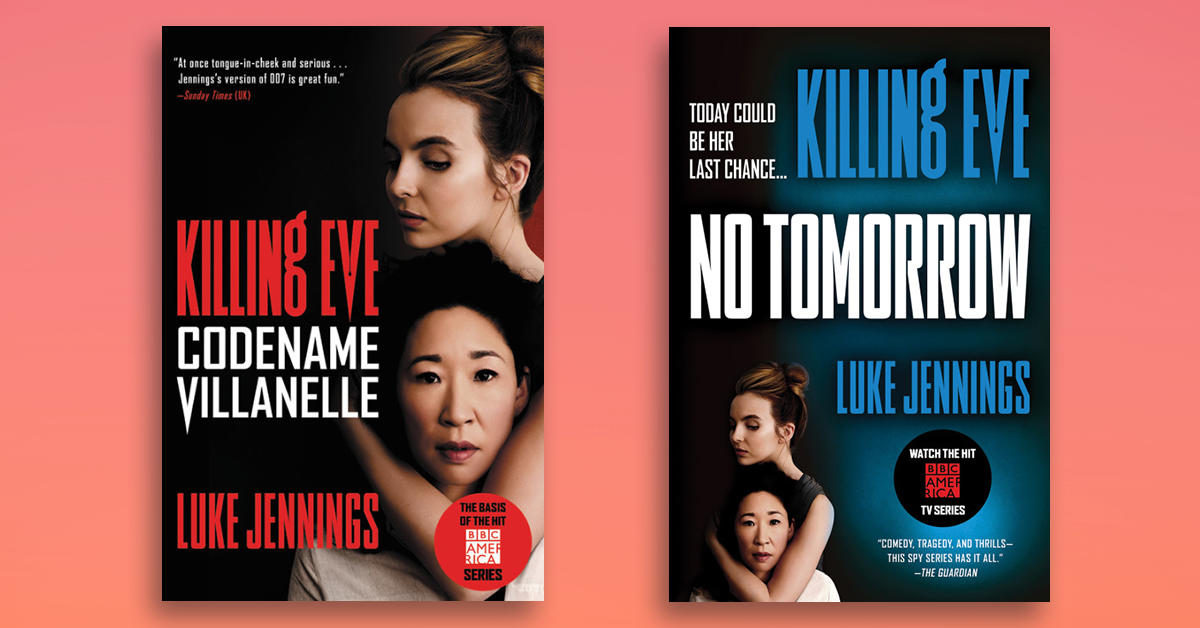 By , author of and
Luke Jennings
 is the author of the memoir 
Blood Knots
, short-listed for the Samuel Johnson and William Hill prizes, and of several novels, including the Booker Prize-nominated 
Atlantic.
 His previous book
 Codename Villanelle 
is the basis for BBC America's new TV series
 Killing Eve 
starring Sandra Oh and Jodie Comer.
As a journalist he has written for 
The Observer
, 
Vanity Fair
, the 
New Yorker
 and 
Time
.
About the Killing Eve Books by Luke Jennings
[hbg-title isbn="9780316512510" summary="%3Cp%3EThe%20breakneck%20thriller%20by%20Luke%20Jennings%20that%20inspired%20TV%20sensation%20%3Ci%3EKilling%20Eve%3C%2Fi%3E%2C%20starring%20Sandra%20Oh%2C%20%E2%80%9Cunlike%20any%20other%20spy%20drama%20you%E2%80%99ve%20seen.%E2%80%9D%20%E2%80%93%C2%A0%3Ci%3EDaily%20Beast%3C%2Fi%3E%3C%2Fp%3E%3Cp%3EVillanelle%20(a%20codename%2C%20of%20course)%20is%20one%20of%20the%20world%E2%80%99s%20most%20skilled%20assassins.%20A%20catlike%20psychopath%20whose%20love%20for%20the%20creature%20comforts%20of%20her%20luxurious%20lifestyle%20is%20second%20only%20to%20her%20love%20of%20the%20game%2C%20she%20specializes%20in%20murdering%20the%20world%E2%80%99s%20richest%20and%20most%20powerful.%20But%20when%20she%20murders%20an%20influential%20Russian%20politician%2C%20she%20draws%20a%20relentless%20foe%20to%20her%20tail.%3C%2Fp%3E%3Cdiv%3E%3Cdiv%3EEve%20Polastri%20(not%20a%20codename)%20is%20a%20former%20MI6%20operative%20hired%20by%20the%20national%20security%20services%20for%20a%20singular%20task%3A%20to%20find%20and%20capture%20or%20kill%20the%20assassin%20responsible%2C%20and%20those%20who%20have%20aided%20her.%20Eve%2C%20whose%20quiet%20and%20otherwise%20unextraordinary%20life%20belies%20her%20quick%20wit%20and%20keen%20intellect%2C%20accepts%20the%20mission.%3C%2Fdiv%3E%3Cdiv%3EThe%20ensuing%20chase%20will%20lead%20them%20on%20a%20trail%20around%20the%20world%2C%20intersecting%20with%20corrupt%20governments%20and%20powerful%20criminal%20organizations%2C%20all%20leading%20towards%20a%20final%20confrontation%20from%20which%20neither%20will%20emerge%20unscathed.%C2%A0%3Ci%3ECodename%20Villanelle%C2%A0%3C%2Fi%3Eis%20a%20sleek%2C%20fast-paced%20international%20thriller%20from%20an%20exciting%20new%20voice%20in%20fiction.%3C%2Fdiv%3E%3C%2Fdiv%3E" /] [hbg-title isbn="9780316524346" summary="%3Cdiv%3E%E2%80%9CIf%20you%20want%20us%20to%20remain%20silent%20%E2%80%94%20if%20you%20want%20to%20retain%20your%20freedom%2C%20your%20job%2C%20and%20your%20reputation%20%E2%80%94%20you%20need%20to%20tell%20us%20everything%2C%20and%20I%20mean%20everything.%20.%20.%E2%80%9D%3C%2Fdiv%3E%3Cdiv%3EWe%20last%20saw%20Eve%20and%20Villanelle%20in%20a%20spy%20vs.%20spy%20race%20around%20the%20world%2C%20crossing%20powerful%20criminal%20organizations%20and%20dangerous%20governments%2C%20each%20trying%20to%20come%20out%20on%20top.%20But%20they%20aren%E2%80%99t%20finished%20yet.%3C%2Fdiv%3E%3Cdiv%3EIn%20this%20sequel%20to%C2%A0%3Ci%3EKilling%20Eve%3A%20Codename%20Villanelle%2C%C2%A0%3C%2Fi%3Eformer%20M16%20operative%3Ci%3E%C2%A0%3C%2Fi%3EEve%20reveals%20a%20new%20side%20to%20her%20strengths%2C%20while%20coming%20ever%20closer%20to%20a%20confrontation%20with%20Villanelle%2C%20the%20evasive%20and%20skilled%20assassin.%3C%2Fdiv%3E" /] [hbg-newsletter call_to_action="Get the Best in Mystery and Thriller Delivered to Your Inbox" button_text="Sign Up " list_id_override="3f93767de1" /] [hbg-post heading="What to Read & Watch Next" id="642977,642989,675968,672778,642980,487505" /]
Tags:
Leasing
,
Murder
,
UK
,
EU
,
Russia
,
Government
,
Sex
,
NFL
,
Vanity Fair
,
Women
,
Audi
,
Strikes
,
New York
,
Hollywood
,
Glenn Close
,
Milla Jovovich
From:
www.novelsuspects.com
7 New England Breweries to Pair with a Hike
Added: 28.01.2020 22:49 | 1 views | 0 comments


Gorgeous scenery and craft brewing are two of the things New England does best. So why not combine them for the perfect New England day? From the mountains of New Hampshire to the shores of Maine, here are 7 #brewhikes to try. 1. North Western Massachusetts – North Adams Outdoorsy options are plentiful in this part of Western Mass. But if you're up for a challenge, there's no better hike than to the top of , the highest point in Massachusetts. Enjoy any one of the 70 trails within the reservation, like the challenging 9.6-mile loop to the peak that traces Henry David Thoreau's 1844 hike, or a slightly more low-key 6.2-mile round-trip summit hike that takes about 4-5 hours from the Mount Greylock Campground. Once you're at the top, take a moment to catch your breath and take in views that stretch to Vermont and New York. By this point you'll be craving a cold one, and you'll be in luck—because from the end of the trail it's about a half-hour drive to . The space is a nod to North Adams's industrial past, with gorgeous brick walls and a 40-foot bar made by local workers. Its diverse lineup of beers manages to bridge the divide between visiting art lovers (mind-bending contemporary art is right next door at Mass MoCA!) and the local crowd. Plus, there's pizza. 2. South Western Massachusetts – Great Barrington If you find yourself in the southern stretch of the Berkshires, get a taste of the Appalachian Trail in , which has miles of hiking and multiuse trails. Walking on the Appalachian is generally an out-and-back that can be as long or as short as you like, but the forest's most popular option is the gorgeous Benedict Pond Loop Trail, an easy hike that wraps 1.5 miles around a tree-fringed lake. After, swing by for their serious list of beers, plus a sprawling menu of sandwiches, salads, burgers, and more. Head straight through the dining room for the bar, where regulars' mugs hang overhead and every possible surface is covered in coasters from breweries around the world. The tap list changes with the season, but the Black Bear Stout and Barrington Brown are local favorites. 3. Central Vermont – Woodstock & Vicinity Seven miles east of Woodstock, Quechee Gorge Trail is a pleasant 2.2-mile round-trip hike that starts at the visitors center and leads into Vermont's deepest gorge, which was carved by retreating glaciers. On a hot day, it's a lovely place to take a dip in the water. Follow up this short trail with a can from , which is about a half an hour drive away. Long Trail started filling kegs in 1989, and its flagship amber ale is now ubiquitous in Vermont. If that's the only Long Trail brew you've tried, you'll be astounded by the selection at the brewery, which keeps around 13 beers on tap. Standouts include the barrel-aged Triple Bag, but the bartenders are through-and-through beer geeks who can guide your selection. The brewery also has a menu of pub food featuring wings, burgers, and other beer-friendly meals. A raised walkway overlooks the bottling and brewing facility, giving you a fascinating bird's-eye view of the action. 4. Northwest Vermont – Stowe Though it has a reputation for being a ski town, there's plenty of hiking (and drinking!) options in Stowe. One of the best is the steep, 1.1-mile hike from Smuggler's Notch Road to , a scenic body of water that dazzles in autumn. Once there, take the additional 1.4-mile loop around the pond, and then head back into town to treat yourself. Stowe is blessed with a wealth of locally-made craft beers, starting with the Austrian lagers at . Favorites include the malty Vienna Style Lager and the Helles Lager, and the Bierhall's menu of Austrian pub food—think cheddar and beer soup, hot soft pretzels, and many kinds of sausages—are perfect pairings for the entire lineup. In contrast, the beers at are defined by their distinctiveness. The brewer is consistently creative, with seasonal specials along with a list of mainstays: Try the Pink 'n' Pale, an American pale ale brewed with a hint of bitter grapefruit. 5. Northwest Vermont – Burlington Just south of Burlington in Charlotte you'll find , whose namesake low-lying peak offers incredible views of Lake Champlain, the Adirondacks, and more. Starting at the parking lot, the 1.9-mile Mount Philo Trail loops up to the summit. It's a relatively easy, family-friendly hike with a huge payoff at the top. Back in Burlington, you're not likely to run out of craft beer options—after all, Vermont has more breweries per capita than any other state! If all the choices make you think you'd like a tour guide (and chauffeur), you can hop on the bus with , which will take you to all the hotspots. has something for most beer lovers, starting with the flagship Conehead, a single hop wheat IPA that's brewed with Citra hops and is aromatic and hoppy without being overpowering. Another favorite is the London Calling, an English ordinary bitter that's malty and mellow—and not particularly bitter. makes European-style beers in a nondescript industrial building. The tasting room has more charm and is lined with old beer cans and historical images of Burlington. Try the hugely popular Yorkshire Porter, an English dark ale that's rich and full bodied, or Argument, an English India pale ale that's brewed true to style: strong and bitter. , a relatively recent addition to Burlington's beer scene, has hoppy, aromatic beers made by passionate beer geeks. 6. Northwest New Hampshire – White Mountains & Franconia Range For the ultimate hike in the Franconia Range, plan for at least six hours on the , a rugged trail that goes up and over three peaks: Little Haystack Mountain, Mount Lincoln, and Mount Lafayette. You'll climb 3,480 feet in about four miles, passing waterfalls, knife-edge ridges, and other scenic views. (Pro tip: for a slightly more moderate hike, try the instead.) Afterwards, it's about a 15-minute drive north to the , which brews small-barrel batches of European-style beers that range from more familiar Hefeweizens to offbeat pours, like a sour brown wild ale, Leipzig-style gose, and Czech black lagers. If you're feeling famished after the trek, take a seat in the historic riverside barn or kick back on the patio with one of their Neapolitan-style pizzas. 7. Southern Maine – Portland If urban "hikes" are more your thing, check out in Portland. Back Cove is a 3.6-mile paved trail that circles a small estuary just north of downtown. If you're headed from north to south, the trail connects to the Eastern Promenade, a slender waterfront park that 2.1 miles end-to-end, with walking trails, a popular swimming beach, and jaw-dropping sunrise views. Check out for more maps and directions to some of the city's best offerings. Afterwards, explore the cutting edge of American beer with a cluster of breweries that are walking distance from downtown. (The is also an option.) Don't miss , which has a diverse list of beers on tap, including the flagship Daymark American Pale Ale, a gorgeously balanced brew made with locally grown rye. Devoted beer geeks should head next door to , which uses many local ingredients in its offerings, including whiskey, rum, gin, and the unusual Black Cap Barley Spirit, made entirely with Maine-grown barley and filtered through Maine maple charcoal. started in Kennebunkport, but the heart of Maine's largest brewery is just on the edge of downtown Portland. The tasting room has a brewpub feel, with barrels of aging beers stacked high against the walls, and a huge selection of brews on draft. Finally, stop for a tasting at , which turns out beers beloved across New England, like the refreshing Allagash White and a rich-tasting tripel that packs a malty wallop.
Find more trails and ales to inspire your next #brewhike: [hbg-title isbn="9781640491748" summary="Explore the best of New England's historic cities, admire the famed fall foliage, and stroll the stunning coastline with Moon Travel Guides."/] Pin it for Later
Tags:
Beer
,
EU
,
Workers
,
London
,
Austria
,
England
,
Vienna
,
India
,
Election
,
Walking
,
Rape
,
New York
,
USA
,
Seat
,
SPA
,
Mountains
,
Pink
,
North West
Community Tourism on Floreana Island
Added: 28.01.2020 22:44 | 4 views | 0 comments


Floreana has been a day tour destination from Santa Cruz for years. The residents of Floreana call it "lightning tourism" because big tour groups "strike" the island for an instant and then are gone. While visitors may eat lunch at a restaurant in town, the residents see little of the profits. Floreana residents don't want the large-scale development and numbers of tourists that visit the other ports. Puerto Ayora may not seem hectic to you, but if you compare its throngs of souvenir shops, luxury hotels, spas, and touts to Floreana's sleepy dirt roads and population of 130, it might as well be New York City. The challenge has been to maintain the uniqueness of Floreana's slow pace of life while creating economic opportunities for the locals. To that end, Floreana has worked with the national park and several conservation organizations to develop an entirely different model of tourism. The goal is to serve a limited number of tourists and ensure that the profits flow equitably into the community. Unlike Santa Cruz where multiple tour operators tout their services every time you walk down the street, Floreana has only one. The single community tourism operator (Centro Comunitario Floreana) directs the flow of group tours to hostels and restaurants and is the only company authorized to operate day tours to the beautiful Post Office Bay, Mirador de la Baronesa, and La Botella. As an independent traveler, consider yourself lucky; you can choose where to stay and eat. In contrast, when large tour groups arrive, people are assigned to stay in community-run guest houses and eat in community-run restaurants on a rotation schedule. A percentage of the proceeds goes back to CECFLOR for its operating costs, to support the local school and other projects to benefit the community. A key difference you may notice is that all of CECFLOR's tours are run by local community guides. There are no naturalist guides living on Floreana, so the national park has authorized CECFLOR to send tourists to protected areas with locals instead. Unlike naturalist guides, community guides are locals who have other jobs outside of tourism; these tours are a source of extra income. Their English may be quite limited and they don't have the training that naturalist guides go through, but they do know the sites well and can point out animal species to you. As an outsider, it may seem unfair that you aren't allowed to walk on your own to Post Office Bay and Mirador de la Baronesa, but Floreana residents can go alone. Keep in mind, however, that many residents of Floreana are older; they lived on the island before the national park came into existence in 1959. For years the national park only allowed visits with a naturalist guide, but since no naturalist guides live on Floreana, it effectively prevented anyone from going unless they were on cruise ships. Under the new rules, residents can finally return to their favorite childhood haunts. Floreana's Community Tourism Guesthouses Floreana has seven mom-and-pop guesthouses that are affiliated with the community tourism project. These houses currently offer the same price of $35 per person, though there is a surprising variation in quality and amenities. The following list is ordered roughly in order of quality, best options first. Unless noted, these guesthouses do not include breakfast or air-conditioning. Note that there are plans to continue investing in renovating the guesthouses; prices may potentially increase. None of these guesthouses use online booking platforms; make your reservation through the direct emails provided below or through CECFLOR with a special request for the guesthouse of your choice. Casa Santa Maria (Ignacio Hernández, tel. 5/253-5022, malourdes.soria@hotmail.com, $35 pp), run by the seasoned owners of the Floreana Lava Lodge, boasts six relatively modern rooms with mini-fridge, safe-deposit box, and hot water; it's a block inland. Ask for a room on the third floor. Casa de Emperatriz (12 de Febrero, tel. 5/253-5014, orquideasalgado@hotmail.com, $35 pp) has three rather dingy rooms a couple blocks inland by the main road, but it is the only budget option on the island with air-conditioning. Some rooms also have mini-fridges. Casa de Lelia (Ignacio Hernández and Oswaldo Rosero, tel. 5/253-5041, leliaflorimarc8@gmail.com, $35 pp), a block inland, has pleasant rooms with remodeled bathrooms, hammocks, and hot water; some rooms have mini-fridges. Los Cactus (Oswaldo and La Baronesa, tel. 5/253-5011, loscactus.gps@gmail.com, $35 pp), is slightly inland near the dock. There are four basic, modern-style guest rooms; the two on the second floor have limited views of the bay. There is a kitchen that guests are sometimes allowed to use, but it's best to ask. Casa El Pajas (Wittmer at Zavala, tel. 5/253-5002, hospedaje.elpajas@gmail.com, $35 pp) has an attractive tiki-style log cabin vibe but is located a little farther inland than the other options. There is also a breezy second-floor sitting area and a couple hammocks. Cabañas Leocarpus (12 de Febrero, tel. 5/253-5054, veritoemi2006@gmail.com, $35 pp) on the main street has a similar rustic vibe. The guest rooms on the second floor have a very distant view to the sea. Each has one double bed and one single bed. Casa de Huéspedes Hildita (12 de Febrero and Juan Salgado, tel. 5/253-5079, $35 pp) has five guest rooms built around an empty gravel courtyard. Be aware, however, that while water is a precious resource on the entire island, this hostal has the strictest water usage policy. Related Travel Guide [hbg-title isbn="9781640492882" summary="The Galápagos archipelago is one of the most beautiful, wild, and untouched places on earth. Travel back in time with Moon Galápagos Islands."/] Pin it for Later
Tags:
Workers
,
Greece
,
Sleep
,
Hotels
,
New York City
,
Jobs
,
New York
,
USA
,
Kitchen
,
GM
,
SPA
,
Goa
,
Restaurants
Older articles

»