Finally, Something We Can All Agree on in This Cruel, Cruel World: Jeremy Renner Is Grumpy Cat's Doppelgänger
Added: 12.08.2017 14:25 | 2 views | 0 comments


Jeremy Renner is a man of many talents. He plays a cool dude in the Marvel universe! He has a very questionable but amusing smartphone app! He bothers Elizabeth Olsen with his grumpy demeanor so much that it reminds her of another feline known for her grumpy demeanor! So, yeah: ...
From:
feedproxy.google.com
Wind River Review: Jeremy Renner & Elizabeth Olsen Go Dark
Added: 05.08.2017 18:31 | 5 views | 0 comments


Jeremy Renner and Elizabeth Olsen investigate murder on a Wyoming Indian reservation in the ominous mystery Wind River.
Avengers 4 Is Filming Very Soon Says Jeremy Renner
Added: 03.08.2017 22:02 | 3 views | 0 comments


According to Jeremy Renner he begins filming his part as Hawkeye for Avengers 4 in less than two weeks.
Wind River Is an Overwritten Mystery-Thriller With a Crazily Powerful Ending
Added: 03.08.2017 15:23 | 1 views | 0 comments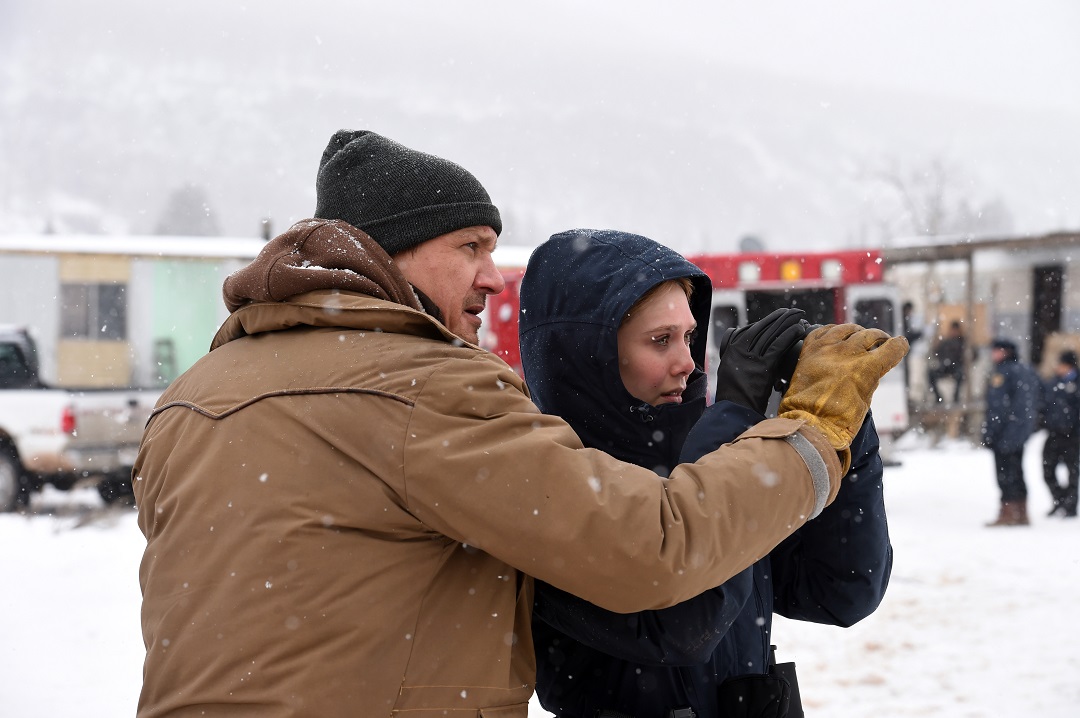 The setting of the mystery-thriller Wind River is the Wyoming reservation of the same name, where impoverished Native Americans (Northern Arapaho and Eastern Shoshone) struggle with staggering rates of crime and drug addiction. This is where Fish and Wildlife ranger Cory Lambert (Jeremy Renner) goes hunting for a big cat ...
From:
feedproxy.google.com
Jeremy Renner Wants More Kids But Says "That's Not in My Future"
Added: 02.08.2017 21:06 | 17 views | 0 comments


Raising a child post-divorce is never easy--not even for Jeremy Renner. The Avengers star recently graced the cover of Men's Journal's September 2017 issue, in which he opened up...
Jeremy Renner 'almost hated' Chris Cornell because of his immense talent
Added: 02.08.2017 8:45 | 3 views | 0 comments


Jeremy Renner has paid tribute to Soundgarden star Chris Cornell, who he knew through mutual friends including Josh Brolin.
Hot Wheels Movie Gets Jeremy Renner, More Details Unveiled
Added: 02.08.2017 2:20 | 7 views | 0 comments


Hot Wheels director Justin Lin assures fans of the classic toy car that the movie is still moving forward in a big way.
Jeremy Renner Opens Up About His Friendship With Chris Cornell: ''I Was Just Glad to Have Any Experience With Him''
Added: 01.08.2017 21:57 | 18 views | 0 comments


Jeremy Renner is remembering his late friend, Chris Cornell. The 46-year-old actor sat down on The Howard Stern Show today to discuss his new film Wind River as well as his various...
Taylor Sheridan Waited to Prove Himself as a Storyteller Before Directing 'Wind River'
Added: 27.07.2017 20:15 | 7 views | 0 comments


After a long journey to the big screen, "Wind River" made its way to The Theatre at Ace Hotel in Downtown Los Angeles on Wednesday. Writer-director Taylor Sheridan was joined at the premiere by Elizabeth Olsen, Jeremy Renner, Jon Bernthal, and Gil Birmingham. The Weinstein Company's "Wind River" made its debut earlier this year at the Sundance Film Festival to positive reviews, and...
Actually, Renner Didn't Break His Arms on Avengers: Infinity War Set
Added: 09.07.2017 15:12 | 4 views | 0 comments



No, Jeremy Renner did not break both arms on the set of Avengers: Infinity War, despite previous reports stating otherwise.