www.theguardian.com: Canberra fires live updates: capital of Australia faces renewed bushfire threat – latest news
Added: 29.01.2020 0:13 | 21 views | 0 comments


Huge fires to the south smother city with smoke amid weather forecast for heatwave and searing temperatures as Scott Morrison prepares to address National Press Club today. Follow live news and latest updates

Moving briefly to South Australia, AAP reports that authorities there are bracing for a day of severe fire danger with special work to be conducted on the Kangaroo Island fire ground.
Earthmoving equipment, water tankers and extra fire crews are being sent to strategic locations on Kangaroo Island ahead of a day of high bushfire risk.
The blaze on the island is officially contained but the Country Fire Service says crews are still finding hotspots in various areas including Blue Gum Hill, Cygnet River and Vivonne Bay.


From Tuesday night. A lot of ACT residents are comparing this fire to the devastating 2003 blaze.

Just a reminder of where we're at. On Monday, a defence helicopter landed in the Namadgi national park, south of Canberra, and accidentally sparked what authorities have called the city's "most serious" bushfire threat since the city's devastating 2003 fires.
Tuesday saw dramatic images of the fire approaching Canberra's southern suburbs, but conditions eased throughout the evening and the fire was downgraded from emergency level to watch and act just before midnight.

As Luke has written, fire crews are making the most of today's milder conditions before the expected temperature rise tomorrow and on Saturday.
Today ACT emergency service personnel, police and defence force members are door knocking in the southern Canberra suburbs of Banks, Gordon and Conder.

That's all from me for now. My colleague Michael McGowan will be taking over for a while. And a reminder that Scott Morrison will be addressing the National Press Club this afternoon.

some comments from the ACT Emergency Services Agency's incident controller, Matthew Shonk, who says authorities do not expect the fire to return to emergency level today.
But Shonk says the fire is not going to be put out today or tomorrow and that conditions will worsen in coming days.

The size of the fire is currently 10,079 hectares, according to the latest update from the ACT Emergency Services Agency.

Whelan on what she called "disaster tourism".
"We'd had a number of reports from residents in the southern suburbs of the significant amount traffic coming into the southern suburbs last evening," she said.

We are seeing some amazing photographs of the Canberra fire. Many of these photographs will have come from safe vantage points or from a person's own property.
However, the ACT's emergency services agency commissioner, Georgeina Whelan, is asking people not to engage in "disaster tourism" by heading to head to Canberra's southern suburbs an Instagram shot.
ACT ESA Commissioner update on , notes "disaster tourism" i.e. people heading 2 southern suburbs to take photos. "Taking a great photo for Instagram is not worth your life. It is not worth slowing down my staff, who are working to keep Canberra safe."
Last night the fires sat to the south of the station. Although pretty impressive, the station is not under threat. Matt who was looking after the station last night took the pictures.

Scott Morrison will address the National Press Club today – and excerpts of his speech indicate a key theme will be expanding the powers of the commonwealth to respond to national emergencies.
First, Morrison describes the problem as he sees it:


This is some incredible footage from Martin Ollman, a photographer in Canberra.
RAW timelapse footage of the last few hours - Orroral Valley fire -Out of control

The weather over the coming days is expected to be very dry and hot in Canberra, the Bureau of Meteorology says.
Wednesday is tipped to reach 36C, with the city shrouded in a smoke haze. Thursday will hit 39C, with more smoky conditions, while Friday the mercury will increase to at top 42C.

for the Orroral Valley fire warns residents in Tharwa Village, Boboyan Road, Apollo Road, and Top Naas Road to remain vigilant.
"Monitor conditions and know what you will do if the fire threatens," the ACT Emergency Services Agency says. "If you do not need to be in this area, it is still best for your safety to not enter or return."

Yesterday, a fire started by a defence helicopter which landed in the Namadgi national park, south of Canberra, sparked what authorities called the city's "most serious" bushfire threat since the city's devastating 2003 fires.
The Orroral Valley fire has burnt through 9,500 hectares and is expected to grow, although it is now at a watch and act level. Moderate conditions overnight allowed firefighters at the scene to strengthen containment lines.

Good morning and welcome to our coverage of the bushfires threatening Canberra today. I'm Luke Henriques-Gomes.
What we know about Alabama dock fire: Four of eight who died were children
Added: 29.01.2020 0:05 | 10 views | 0 comments


The blaze broke out early Monday at the dock in Scottsboro, Alabama, killing at least eight and scorching almost three dozen boats.
Feinstein stirs confusion with comments on impeachment vote
Added: 28.01.2020 23:51 | 13 views | 0 comments


A story in the Los Angeles Times caused an uproar on social media after it characterized comments from Sen. Dianne Feinstein, D-Calif., to say she is leaning "toward acquitting Trump" -- causing the Democratic senator to fire back that the paper "misunderstood what I said."
Leave No Trace: 6 Tips for Visiting the National Parks
Added: 28.01.2020 23:35 | 3 views | 0 comments


The national parks are some of our country's greatest national treasures—so it's important that while we enjoy them, we also take care of them, especially when hiking and camping in backcountry areas. To help keep the parks pristine, visitors need to take an active role in maintaining them. Here's how you can make the most of the national parks and make sure you leave no trace: Plan Ahead and Prepare Hiking in the backcountry is inherently risky. Three miles of hiking at the high elevations in Wyoming may be much harder than three miles in your neighborhood park back home. Choose appropriate routes for mileage and elevation gain with this in mind, and carry hiking essentials. Travel and Camp on Durable Surfaces In front-country and backcountry campgrounds, camp in designated sites. Protect fragile plants by staying on trails even in mud, refusing to cut switchbacks, and walking single file. If you must walk off the trail, step on rocks, snow, or dry grasses rather than wet soil and delicate plants. Leave What You Find Flowers, rocks, and fur tufts on shrubs are protected park resources, as are historical and cultural items. For lunch stops and camping, sit on rocks or logs where you find them rather than moving them to accommodate comfort. Minimize Campfire Impacts Make fires in designated fire pits only, not on beaches. Use small wrist-sized dead and downed wood, not live branches. Be aware: Fires and collecting firewood are not permitted in some places in the parks. Respect Wildlife Bring along binoculars, spotting scopes, and telephoto lenses to aid in watching wildlife. Keep your distance. Do not feed any wildlife, even ground squirrels. Once fed, they can become more aggressive. Be Considerate of Other Visitors In particular, be aware of cell phones and how their use or noise cuts into the natural soundscapes of the parks. For formation on Leave No Trace, visit . Happy camping! Ready to plan your parks adventure? [hbg-title isbn="9781640492776" summary="They've been dubbed America's best idea for a reason: get inspired, get outdoors, and discover the wild beauty of the United States with Moon USA National Parks."/] [hbg-newsletter call_to_action="Want travel inspiration sent straight to your inbox?" button_text="Sign up" list_id_override="c89b0f3998/] Pin it for Later
Books about Displacement, Homelessness, and Poverty
Added: 28.01.2020 23:35 | 0 views | 0 comments


"One of the things we can do as artists is to be truthful about what the world holds." —Tony Abbott, author of The Great Jeff and Firegirl Literature is a powerful tool that both reflects our world and widens it, allowing readers to see themselves and to see how people different from themselves ...]
Australia leader seeks greater federal powers in emergencies: media
Added: 28.01.2020 23:26 | 10 views | 0 comments


Australian Prime Minister Scott Morrison wants greater federal powers during natural disasters, local media reported on Wednesday, as authorities warned that bushfires ravaging the country for months were now sweeping through a national park outside the capital.
3 Magical Places in the US
Added: 28.01.2020 23:20 | 0 views | 0 comments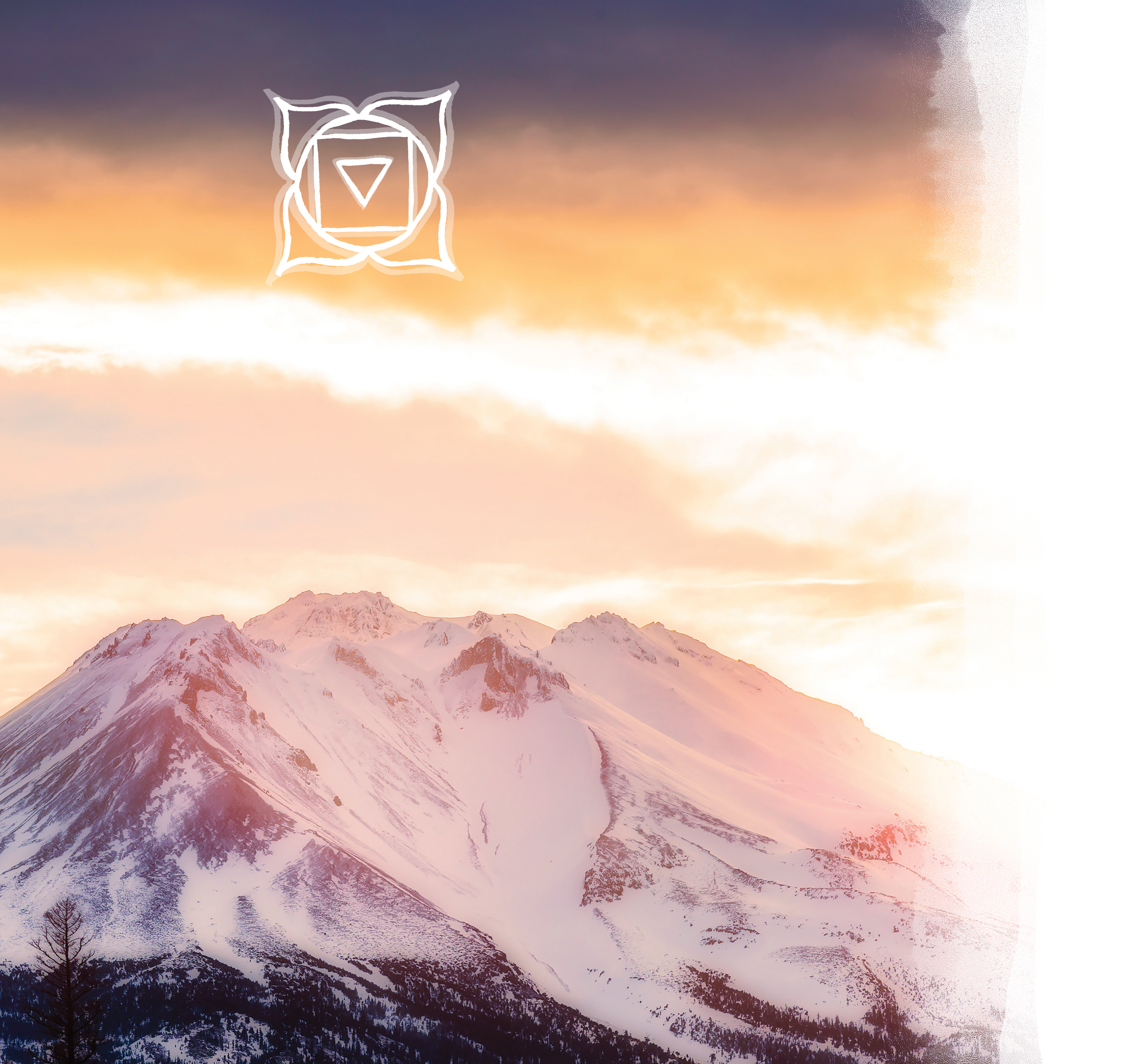 The world is full of magical places, from well-known sites like Stonehenge and Uluru to lesser-known destinations like Angkor Wat and the Fairy Glen on the Isle of Skye. But you don't have to travel far to find enchantment. Here are some of the most magical, mystical places in America, excerpted from Nikki Van De Car's . Mount Shasta, California Mount Shasta is a nearly 15,000-foot-high mountain in Northern California, and it is the root chakra of the world. In humans, the root chakra represents our most instinctive connection to the earth beneath our feet, and Mount Shasta is the base of the Earth's energy system, from which all life stems. Mount Shasta is within the territories of the Shasta, Wintu, Achumawi, Atsugewi, and Modoc Native American tribes and features heavily in tribal myths and legends, particularly in those of the Wintu, who trace their origins back to a sacred spring on the mountain. Each of the Native American cultures surrounding Mount Shasta tells of its hidden caves and passageways, and the Modoc tell of the Great Spirit Skell, the Spirit of the Above-World, who created Mount Shasta as a stepping-stone from heaven and made his home at its summit. Skell and Llao, the Spirit of the Below-World who lived on Mount Mazama in Oregon, often battled with boulders and lava, leading to the eruption of Mount Mazama resulting in what is now Crater Lake. Despite that lake's beauty, it is thought by the Modoc to be a resting place of evil, while Mount Shasta is a place of light. Visitors to Mount Shasta claim to have encountered ascended masters and other deeply spiritual beings on the mountain, and it is a center for modern nondenominational worship. These visitors also see Bigfoot pretty often. Bigfoot can be found all over North America, from Pennsylvania to Florida to Colorado, but it is really only on Mount Shasta that Bigfoot has been seen to levitate, disappear, and pass through solid objects. But by far the most unusual tale associated with Mount Shasta is the story of Telos, a crystal city that some say is buried within the mountain and inhabited by a race of people called the Lemurians. Supposedly, Lemuria, also called Mu, existed around the same time as the city of Atlantis—reports say that this was anywhere from 400,000 to 8,000 years ago—and was a continent within the Pacific Ocean. According to one story, Lemuria and Atlantis destroyed each other, likely in some kind of thermonuclear war, and their advanced civilizations died with them—almost. The surviving Lemurians hid away in Telos—using thosesame passageways described in Native American legends. There are reports of Lemurian sightings around the 1930s; a May 1932 edition of the L.A. Times described how the entire side of the mountain lit up, and locals, unsurprised, explained that this was the annual Lemurian Ceremony of Adoration to Gautama—Gautama apparently being America. The locals explained that the seven-foot tall, white-robed, and beautiful Lemurians came to town from time to time to purchase sulphur, salt, and lard from the local stores, paying in gold nuggets. In 1931, a forest fire ravaged much of Mount Shasta, but was stopped in its tracks by a mysterious fog; when the smoke cleared, there was a perfectly visible demarcation zone between the charred and fertile earth. Similarly, saucer-shaped lenticular clouds frequently form above Mount Shasta, and some believe they are either disguised air or spaceships built by the technologically advanced Lemurians or camouflage for the same. Ready to go? Pick up: [hbg-title isbn="9781640492820" summary="Immerse yourself in NorCal's diverse cities, quaint historic towns, towering forests, and stunning coastline with Moon Northern California."/] Sedona, Arizona
The red rocks of Sedona, Arizona, are said to contain up to fifteen vortices, or places where multiple ley lines intersect, most prominently the Plumed Serpent ley line. The most powerful vortices are Airport Mesa, Cathedral Rock, Boynton Canyon, and Bell Rock. The outcroppings were given these names in 1980 by a local medium named Page Bryant—but their power was acknowledged long before that time, as the Navajo, Yavapai, and Hopi tribes considered these sites places of power, holding sacred ceremonies there. Airport Mesa is the most accessible to visitors, given that it's close to the center of Sedona proper. The mesa is filled with twisted juniper trees that swirl with the energy from the vortex. Some visitors see colored orbs, but in general the energy at Airport Mesa is one of upflow, helping you find a higher perspective, as well as a sense of serenity. It's a masculine energy, allowing you to become more decisive, empowered, and active. Cathedral Rock, also called Red Rock Crossing, is more difficult to access, given that it's a pretty steep climb. You don't have to get to the very top, or the saddle, to feel the vortex, but the energy is most powerful there. Cathedral Rock has a softer, more feminine energy and will enhance both your intuition and your compassion. Boynton Canyon, particularly the space between the thirty-foot-high knoll just past its entrance and a formation called Kachina Woman, contains a balance of these energies. The space between the masculine and feminine, between yin and yang, allows for a stronger whole, in the same way that the opposing forces of an archway can support a greater weight. Bell Rock, a distinctive towering formation, is also covered with junipers, but the energy here is in greater balance: the masculine, the feminine, and the space in between are all very powerful in this place. Although you can climb Bell Rock and there are several hiking trails, it isn't necessary to go all the way up to the top to experience the vortex. Visitors frequently report UFOs, odd glowing green clouds, as well as powerful feelings of joy and ecstasy. Start planning your trip to Sedona today: [hbg-title isbn="9781631218835" summary="Explore Arizona's vast open spaces, dreamy canyons, and colorful culture with Moon Arizona & the Grand Canyon."] Stardreaming, New Mexico Stardreaming is a collection of over twenty (and counting) open-air temples and labyrinths, spanning twenty-two acres on James Jereb's property outside Santa Fe, New Mexico. Jereb is a visual artist and writer and was called upon by ascended spiritual masters from a variety of religions to build these temples or, as he sometimes calls them, stargates. In order to construct them, 600 tons of stone, in 50 different varieties, were brought in from various parts of the United States and Mexico, ranging in size from huge boulders of granite and quartz to small chips of jasper and obsidian. Each of the temples is different and oriented to a different stellar, lunar, or solar alignment, according to the Hermetic tradition of geometry, including the Fibonacci sequence. The temples include: Temple of the Moon, Temple of Avalon, Rainbow Whale Altar, Temple of Dreams, and many more. Each temple has its own function and healing methodology—though every visitor experiences it differently. The Center of Illumination, an inner sanctum at Stardreaming, is a room filled with Jereb's paintings and "light, sound, and frequency." For more of the Land of Enchantment, pick up . Reprinted with permission from MAGICAL PLACES © 2019 by Nikki Van De Car, Running Press Discover magic everywhere: [hbg-title isbn="9780762465972" summary="MAGICAL PLACES is for armchair-voyagers and pilgrimage-makers alike. This beautiful volume will take readers on a charmed journey around the world, dipping into some of the most storied destinations in the farthest flung corners of the globe."]
Tags:
SWIFT
,
Fire
,
Florida
,
Dreams
,
California
,
United States
,
Mexico
,
Gold
,
SPA
,
Pacific Ocean
,
UFO
From:
www.avalontravelbooks.com
The Swords and Fire Instagram Sweepstakes
Added: 28.01.2020 22:59 | 0 views | 0 comments


OFFICIAL RULES NO PURCHASE NECESSARY TO ENTER OR WIN. This sweepstakes ("Promotion") may only be entered in or from the 50 United States and the District of Columbia. The Promotion will be announced on Instagram via @orbitbooks_us (the "Promotion Post"). Eligibility. Participation open only to legal residents of the fifty United States and the District of Columbia, who ...]
Fact check: 4 things Trump's attorney left out
Added: 28.01.2020 22:19 | 7 views | 0 comments


President Donald Trump's lawyer Pam Bondi played a video clip of former Vice President Joe Biden recounting, at a 2018 event, how he had pressured Ukraine to fire its prosecutor general, Viktor Shokin.
The Best New Crime Fiction of May 2019
Added: 28.01.2020 21:22 | 3 views | 0 comments


The birds are chirping and the flowers are in bloom—I guess that makes a great background for murder-y people and lots of thrills—or something like that—because May has some great crime fiction releases! Whether you're into historical, rivalries, odd pairings, thrills, or suspense there's something here for all the mystery-loving hearts. [hbg-title isbn="9781538750131" summary="%3Cp%3EPaging%20all%20Hannibal%20Lecter%20fans.%20Thomas%20Harris%20has%20a%20new%20thriller!%20Okay%2C%20so%20it%E2%80%99s%20not%20a%20Hannibal%20Lecter%20novel%2C%20but%20when%20you%E2%80%99re%20a%20fan%20of%20an%20author%2C%20you%E2%80%99re%20a%20fan!%20Harris's%20new%20novel%20is%20set%20in%20Miami%20Beach%20where%20a%20house%E2%80%94of%20course%2C%20a%20mansion%E2%80%94houses%20secrets%20and%20cartel%20gold.%20A%20lot%20of%20gold!%20So%20you%20know%20there%20are%20scary%20bad%20people%20hunting%20for%20it%3A%20enter%20Hans-Peter%20Schneider.%20Will%20Cari%20Mora%2C%20the%20house%20caretaker%2C%20be%20able%20to%20fight%20him%20off%3F...%3C%2Fp%3E%3Cp%3E%3Ca%20href%3D%22https%3A%2F%2Fwww.novelsuspects.com%2Fnovel-suspects%2Fbadass-female-characters%2F%22%20target%3D%22_blank%22%20rel%3D%22noopener%22%3E%3Cstrong%3E%3Cem%3ERelated%3A%20The%20Most%20Badass%20Women%20in%20Mystery%20%26amp%3B%20Thriller%3C%2Fem%3E%3C%2Fstrong%3E%3C%2Fa%3E%3C%2Fp%3E" /] [bowker-title isbn="9781616959098" summary="%3Cp%3EPerveen%20is%20back%2C%20this%20is%20not%20a%20drill!%20In%20this%20fantastic%20historical%20mystery%20series%20set%20in%20the%20early%201920s%2C%20we%20follow%20Bombay%E2%80%99s%20only%20female%20lawyer%2C%20Perveen%20Mistry.%20After%20the%20Satapur%20royal%20family%20loses%20its%20maharaja%20and%20his%20teenage%20son%2C%20the%20state%20finds%20itself%20ruled%20by%20a%20British%20Raj%20agent.%20Because%20the%20maharanis%20do%20not%20speak%20to%20men%2C%20the%20only%20lawyer%20who%20can%20help%20the%20royal%20ladies'%20current%20dispute%20is%20Perveen%20Mistry.%20But%20is%20it%20a%20trap%3F%3C%2Fp%3E%3Cp%3EShe%E2%80%99s%20smart%2C%20determined%2C%20delightful%2C%20and%20has%20a%20moral%20compass%20that%20only%20seems%20to%20point%20to%20helping%20people%20no%20matter%20what%2C%20so%20I%20have%20all%20the%20faith%20she%E2%80%99ll%20figure%20this%20one%20out!%3C%2Fp%3E%3Cp%3E%3Ca%20href%3D%22https%3A%2F%2Fwww.novelsuspects.com%2Fnovel-suspects%2Fmysteries-indian-detectives%2F%22%20target%3D%22_blank%22%20rel%3D%22noopener%22%3E%3Cstrong%3E%3Cem%3ERelated%3A%205%20Page-Turning%20Mysteries%20Starring%20Indian%20Detectives%3C%2Fem%3E%3C%2Fstrong%3E%3C%2Fa%3E%3C%2Fp%3E" /] [hbg-title isbn="9780316294003" summary="%3Cp%3ETwo%20strangers%20fight%20for%20their%20lives%20in%20this%20thriller%20where%20they%20better%20figure%20out%20who%20is%20trying%20to%20kill%20them%20and%20why%2C%20if%20they%20want%20to%20live.%20And%20I'm%20pretty%20sure%20living%20is%20always%20the%20goal!%20College%20senior%20Tara%20Beckley%20is%20believed%20to%20be%20in%20a%20vegetative%20state%20after%20a%20car%20accident%20but%20is%20really%20in%20locked-in%20syndrome%20when%20she%20learns%20someone%20is%20trying%20to%20kill%20her.%20Abby%20Kaplan%20is%20the%20insurance%20investigator%20who%20realizes%20this%20car%20accident%20was%20no%20accident%2C%20and%20investigating%20any%20further%20puts%20her%20in%20the%20line%20of%20fire.%20I%20already%20have%20anxiety!%3C%2Fp%3E%3Cp%3E%3Ca%20href%3D%22https%3A%2F%2Fwww.novelsuspects.com%2Ftitles%2Fmichael-koryta%2Fif-she-wakes%2F9780316294003%2F%3Fcartadd%3Dtrue%22%20target%3D%22_blank%22%20rel%3D%22noopener%22%3E%3Cstrong%3E%3Cem%3ESpecial%20Offer%3A%20Get%2020%26%2337%3B%20off%20%2B%20free%20shipping%20when%20you%20buy%20direct%20through%20this%20link!%3C%2Fem%3E%3C%2Fstrong%3E%3C%2Fa%3E%3C%2Fp%3E" /] [hbg-newsletter call_to_action="Get the Best in Mystery and Thriller Delivered to Your Inbox" button_text="Sign Up " list_id_override="3f93767de1" /] [bowker-title isbn="9781984848789" summary="%3Cp%3EAn%20Aboriginal%20ghost%20that%20needs%20her%20grieving%20father%20to%20help%20her%20solve%20a%20mystery%E2%80%94I%20have%20never%20been%20sold%20faster%20on%20a%20book!%20Beth%20Teller%20is%20dead%2C%20and%20only%20her%20father%20and%20Isobel%20Catching%20can%20see%20her.%20But%20who%20is%20Isobel%20Catching%2C%20and%20why%20can%20she%20see%20Beth%3F%20And%20is%20she%20connected%20to%20the%20fire%20Beth%E2%80%99s%20father%20is%20investigating%3F%20The%20fire%20that%20killed%20an%20unidentified%20person%3F...%3C%2Fp%3E" /] [hbg-title isbn="9780316451703" summary="%3Cp%3EAnd%20this%20is%20the%20winner%20for%20this%20month%E2%80%99s%20cover%20I%E2%80%99m%20obsessed%20with.%20This%20is%20a%20story%20about%20two%20best%20friends-turned-rivals%20when%20the%20wallflower%20is%20done%20being%20the%20wallflower.%20Yes%2C%20gimme%20this%20psychological%20suspense!%20These%20college%20friends%20end%20up%20working%20at%20the%20same%20news%20station%2C%20which%20is%20just%20the%20perfect%20setting%20for%20rivalry%2C%20ambition%2C%20and%20privilege%20to%20explode%20into%20destruction.%3C%2Fp%3E%3Cp%3E%3Ca%20href%3D%22https%3A%2F%2Fwww.novelsuspects.com%2Ftitles%2Fanna-pitoniak%2Fnecessary-people%2F9780316451703%2F%3Fcartadd%3Dtrue%22%20target%3D%22_blank%22%20rel%3D%22noopener%22%3E%3Cstrong%3E%3Cem%3ESpecial%20Offer%3A%20Get%2020%26%2337%3B%20off%20%2B%20free%20shipping%20when%20you%20buy%20direct%20through%20this%20link!%3C%2Fem%3E%3C%2Fstrong%3E%3C%2Fa%3E%3C%2Fp%3E" /] [bowker-title isbn="9780062851819" summary="%3Cp%3EA%20historical%20mystery%20like%20none%20I%E2%80%99d%20read%20before%2C%20which%20takes%20us%20between%20Frannie%20Langton%E2%80%99s%20life%20in%20Jamaica%20as%20a%20slave%20and%20her%20time%20in%20London%20as%20a%20servant%E2%80%94where%20she's%20now%20on%20trial%20for%20the%20murder%20of%20her%20boss%20and%20his%20wife.%20In%20order%20to%20save%20herself%2C%20she%E2%80%99ll%20have%20to%20tell%20the%20story%20of%20what%20actually%20happened%2C%20but%20will%20she%20be%20able%20to%20remember%3F%20And%20even%20if%20she%20does%2C%20will%20it%20be%20enough%20to%20save%20her%E2%80%94a%20black%20woman%20accused%20of%20murder%20in%201826%3F%3C%2Fp%3E" /] [hbg-title isbn="9780316448697" summary="%3Cp%3EA%20former%20Marine%20and%20a%20recently%20released%20prisoner%20team%20up%20to%20save%20a%20kidnapped%20service%20dog.%20Okay%2C%20I%E2%80%99m%20in!%20Jess%20Winslow%20has%20PTSD%20and%20is%20dealing%20with%20all%20the%20trouble%20her%20late%20husband%20left%20behind%20when%20an%20obviously%20crappy%20person%20kidnaps%20her%20service%20dog.%20And%20that%E2%80%99s%20when%20Mason%20Burke%2C%20the%20man%20who%20trained%20Jess%E2%80%99%20service%20dog%20while%20he%20was%20incarcerated%2C%20shows%20up.%20They%E2%80%99re%20gonna%20make%20a%20hell%20of%20a%20team%E2%80%94and%20they%20better%20find%20the%20dog!%3C%2Fp%3E" /] [hbg-post heading="What to Read & Watch Next" id="681859,675880,672778,642980,491588,642977" /] Jamie Canavés is a Book Riot contributing editor and  Coordinator who always has a book in one hand. She writes the  mystery newsletter, never says no to chocolate or '80s nostalgia, and spends way too much time asking her goat-dog "What's in your mouth?!" Tweets: @Oh_Dinky.
Older articles

»